Hey Everyone,
Hope you all are doing lovely and feeling great! I visited my parents in the Poconos this past weekend and this is what I wore to church. The dress code of my parents' church is very laid back so I decided to rock a pair of coral jeans (even though they look pink in some of the photos) and a color-splashed dress turned tunic. My dad kept telling me that my pants were too tight for church...but I know him all to well--he just didn't like the color of my pants because they are not tight at all lol. I think that he thought that telling me that my pants were too tight would make me change them, but it wasn't happening. Parents, I tell ya!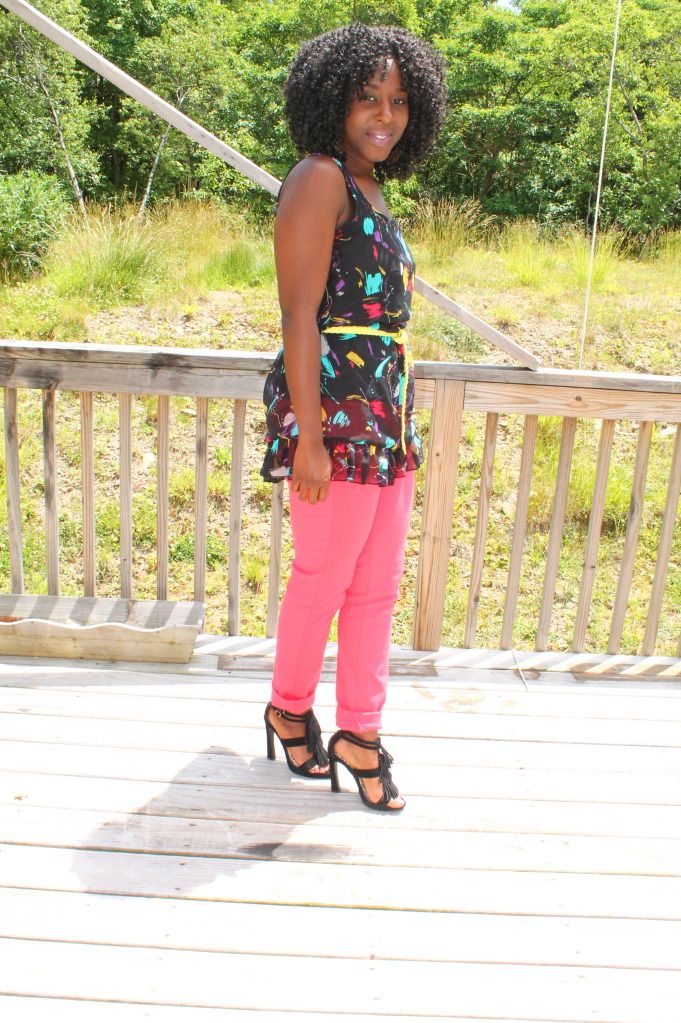 TWITTER
| LOOKBOOK.NU
| JOIN CHERRIE AMORE|
BLOGLOVIN|
DARK-SKINNED GIRLS ROCK SERIES| SUBSCRIBE TO CHERRIE AMORE BY EMAIL

Lime Belt- H&M
Bangles- Random/Gifted
Shoes- GoJane.com (buy here)
Coral Jeans- Conway (styled differently here)
Tunic/Dress & Earrings- F21 (buy one get one free)
Hope you enjoyed this post!
xoxo
-Cherrie <3