Hey Everyone,
Hope you all are doing lovely and feeling great! The skirt that I'm rocking in this post has got to be one of my
BEST
thrift store
finds. I was on the hunt for long maxi skirts, and just when I was about to give up and leave the store I spotted this beauty. I tried it on and it fit perfectly! Later when I got home I realized that it was made by Tadashi Shoji!! Ahhhh imagine my excitement. Usually Tadashi Shoji items run for $200.00 and up and I only paid around $7.00 for this gorgeous skirt...#winning!!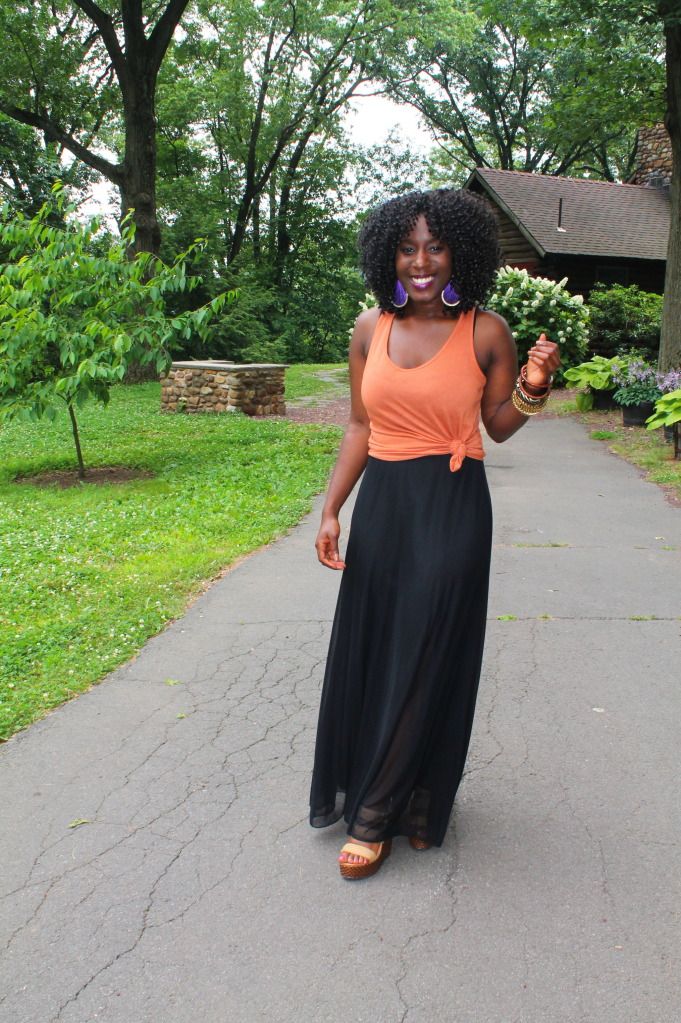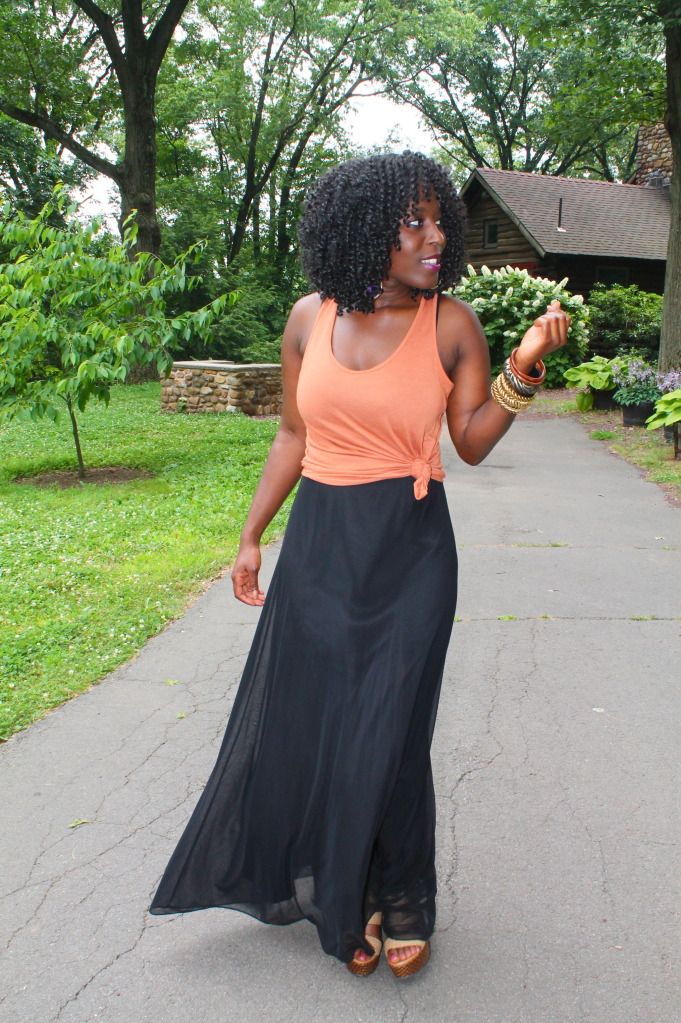 The skirt has thigh high splits in the lining which add an element of sexy. Sorry that the pics didn't fully capture it. Sigh...I need a photographer!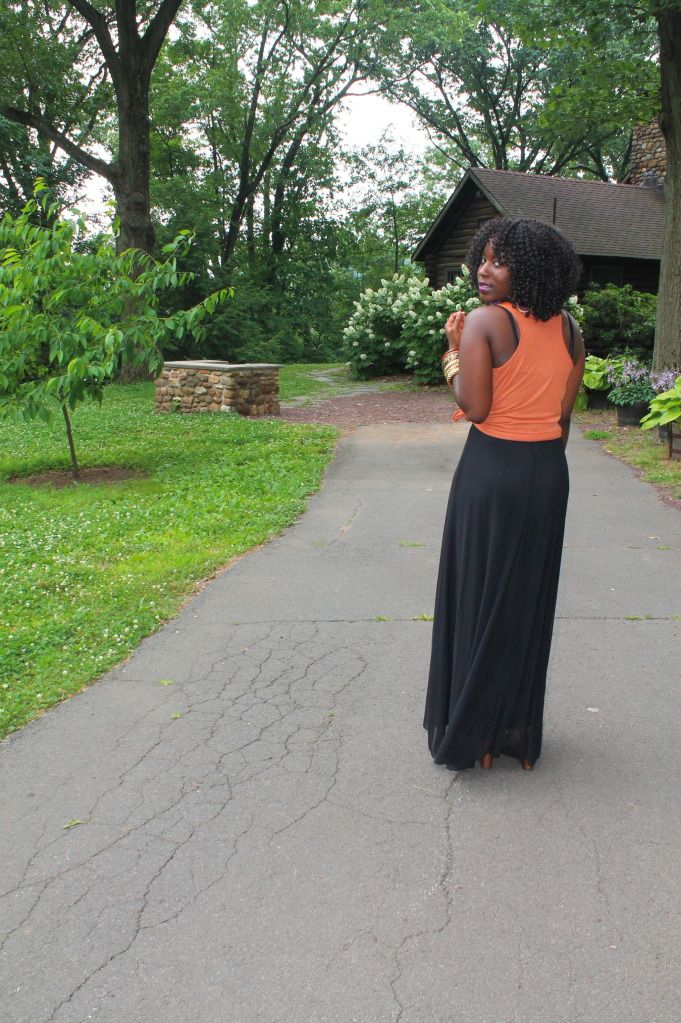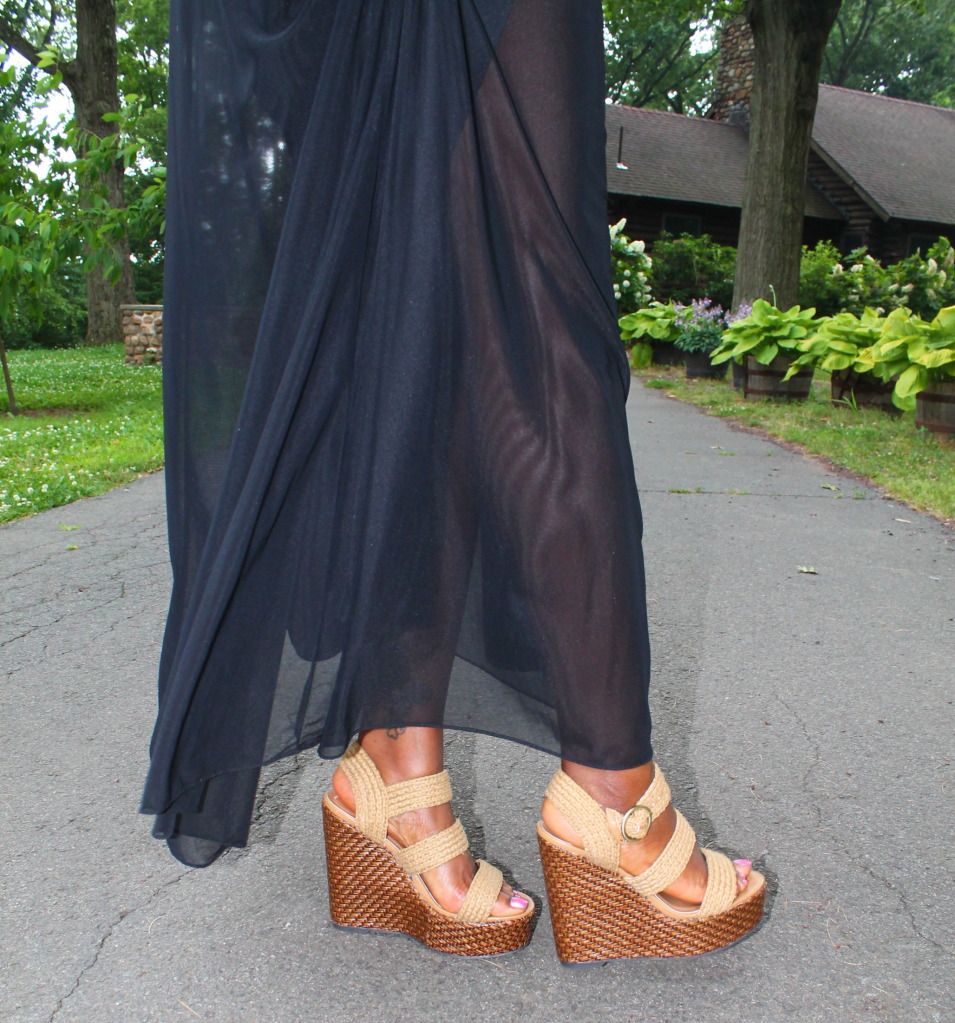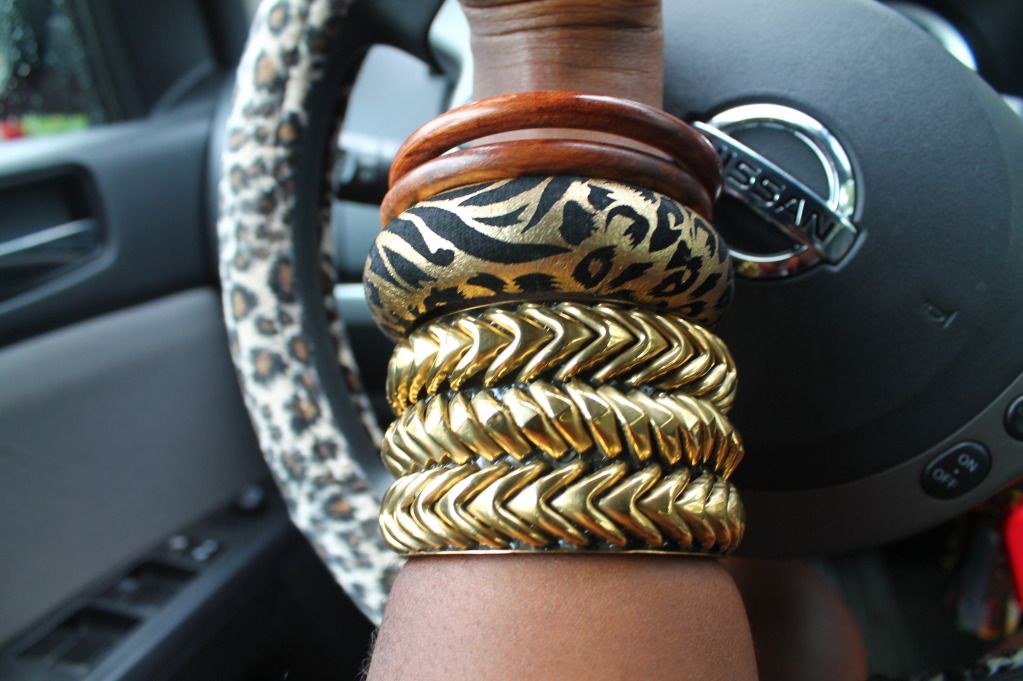 TWITTER
| LOOKBOOK.NU
| JOIN CHERRIE AMORE|
BLOGLOVIN|
DARK-SKINNED GIRLS ROCK SERIES| SUBSCRIBE TO CHERRIE AMORE BY EMAIL
Earrings: Gifted
Racerback Shirt: Forever 21
Bangles: c/o Charlotte Russe
Skirt: Thrifted via Unique Tadashi Shoji
Wedges: Charlotte Russe ($13.00 [when on sale] buy here)
Hope you enjoyed this post!
xoxo
-Cherrie <3