Hey Everyone,
Hope you all are doing lovely and feeling great! If you're my buddy on instagram (@cherriej) this outfit might look familiar to you lol. Im loving this outfit! Its very
nerdy chic
. Its crazy what a pair of frames can do to an outfit...throw them on and #boom a nerdy look haha. The shirt originally had a round-neck, but I decided to cut a "v" in the collar because I wasn't feeling the roundness. On the bottom I'm rocking hues of coral...Yes my pants are actually coral even though they look really pink, and my shoes are an orange/coral color. And as I always tell my friends "a belt makes everything look better" lol; I used a belt to give my shirt some shape.
Enjoy the photos!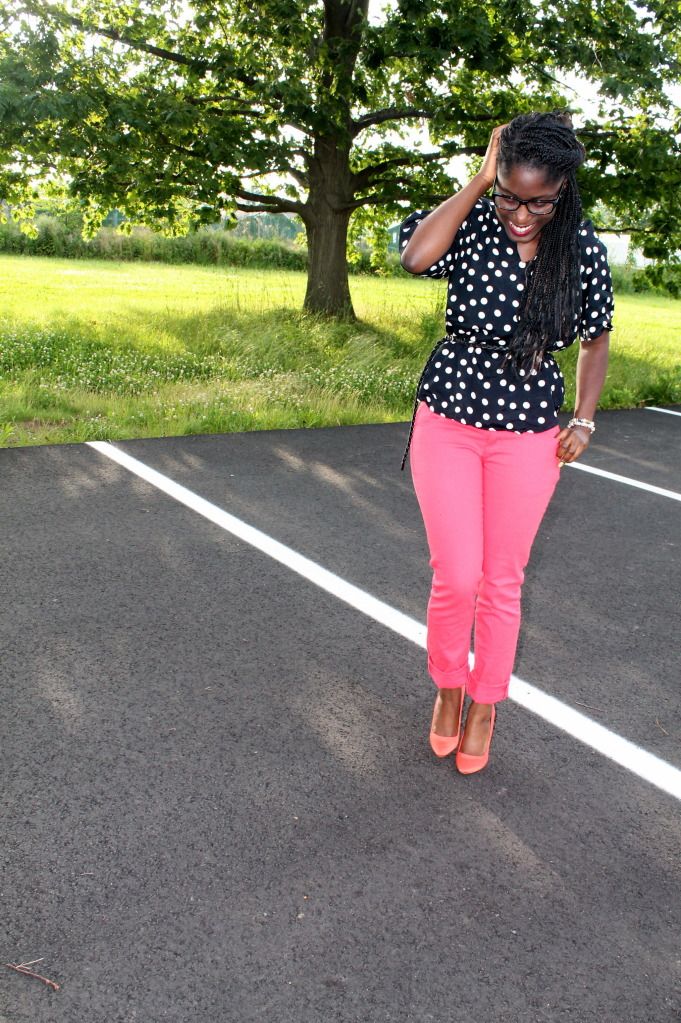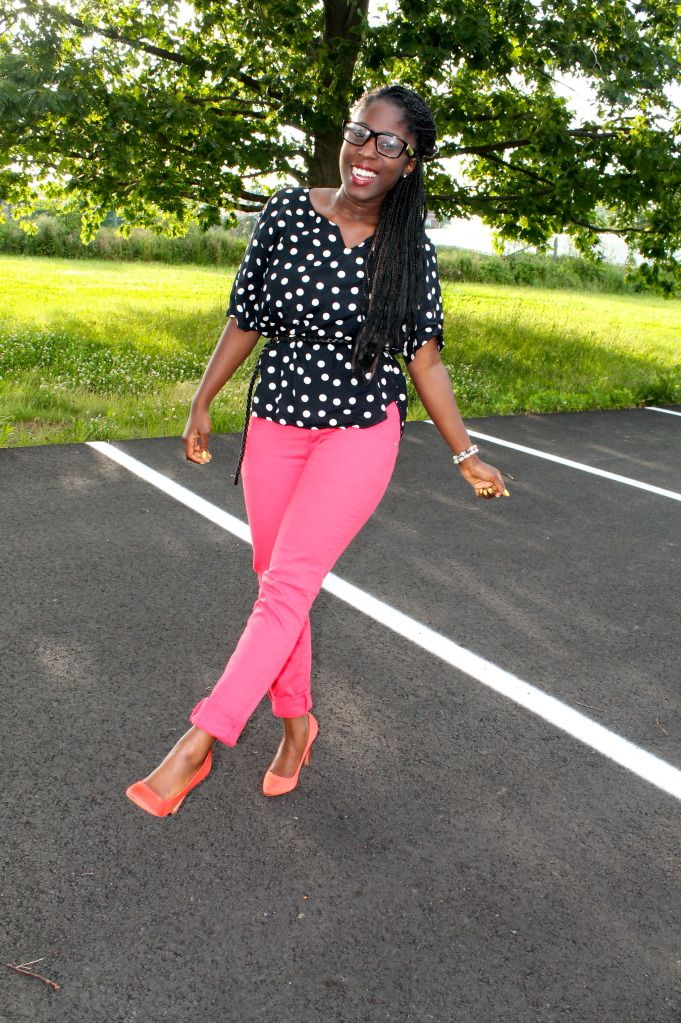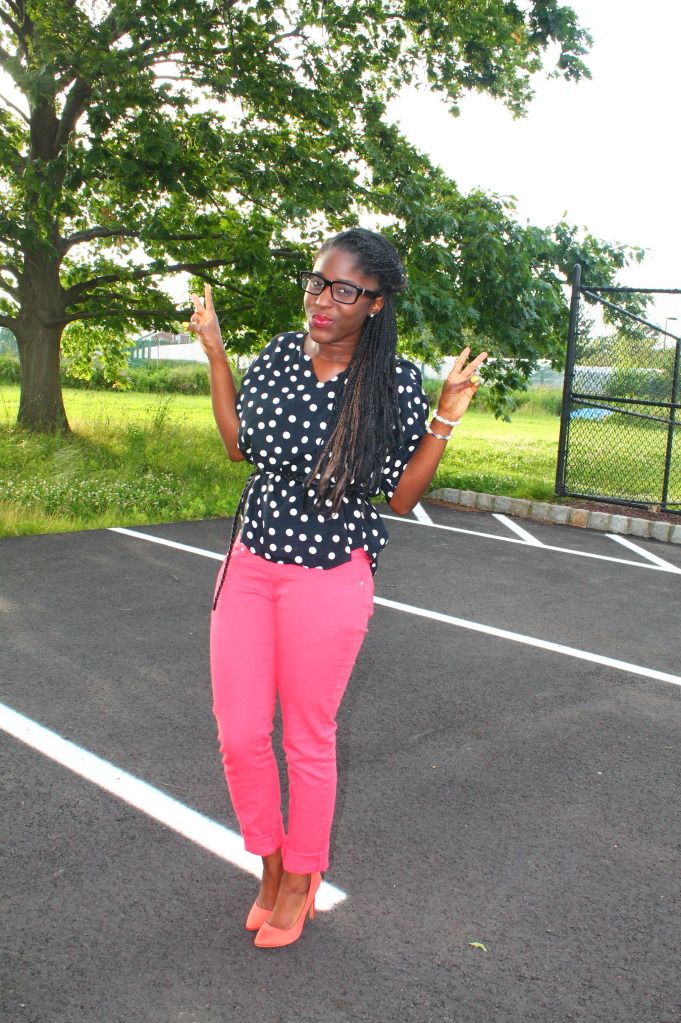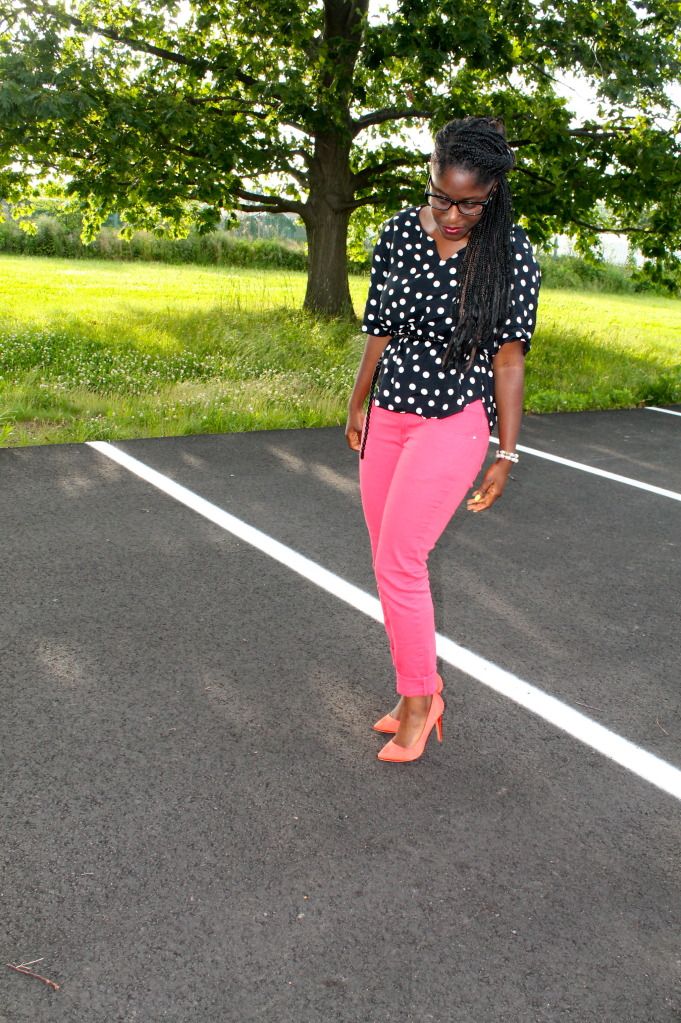 TWITTER
| LOOKBOOK.NU
| JOIN CHERRIE AMORE|
BLOGLOVIN|
DARK-SKINNED GIRLS ROCK SERIES| SUBSCRIBE TO CHERRIE AMORE BY EMAIL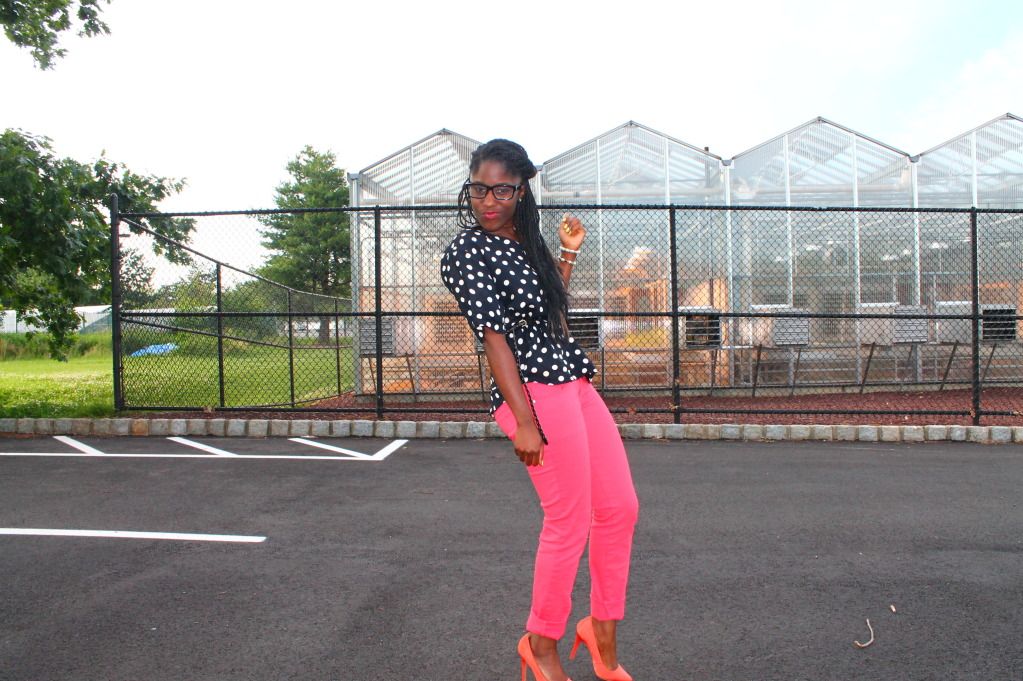 Pants- Conway
Glasses & Belt-F21
Stud Earrings: LBS
Pearl Bracelets-Random
Polka Dot Blouse- Thrifted via SA ($1.50)
Shoes-ASOS (see denim versions here, buy here)
Hope you enjoyed this post!
xoxo
-Cherrie <3