Hey Eveyone,
Hope you all are doing lovely and feeling great. Last weekend my cousin went skydiving to celebrate his 21st birthday and this is what I wore to the event. I wanted to keep it simple so my oufit is very "no fuss". And if you are wondering, no mam I definitely did not skydive lol... I barely like rollercoasters so skydiving is a no no. But I'm so happy that I went and was able to share that special day with my cousin. He's been talking about going skydiving for his 21st birthday since forever so I'm glad he actually turned his dreams into reality.
Enjoy the photos! :)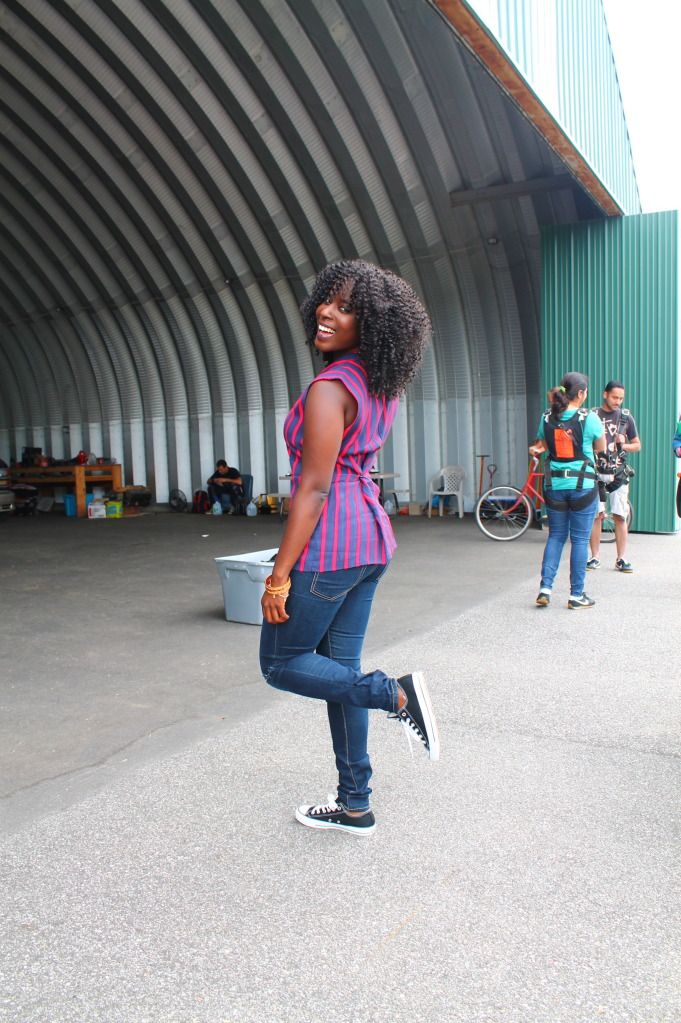 To make my shirt more fitted, I used a safety pin to gather it in the back.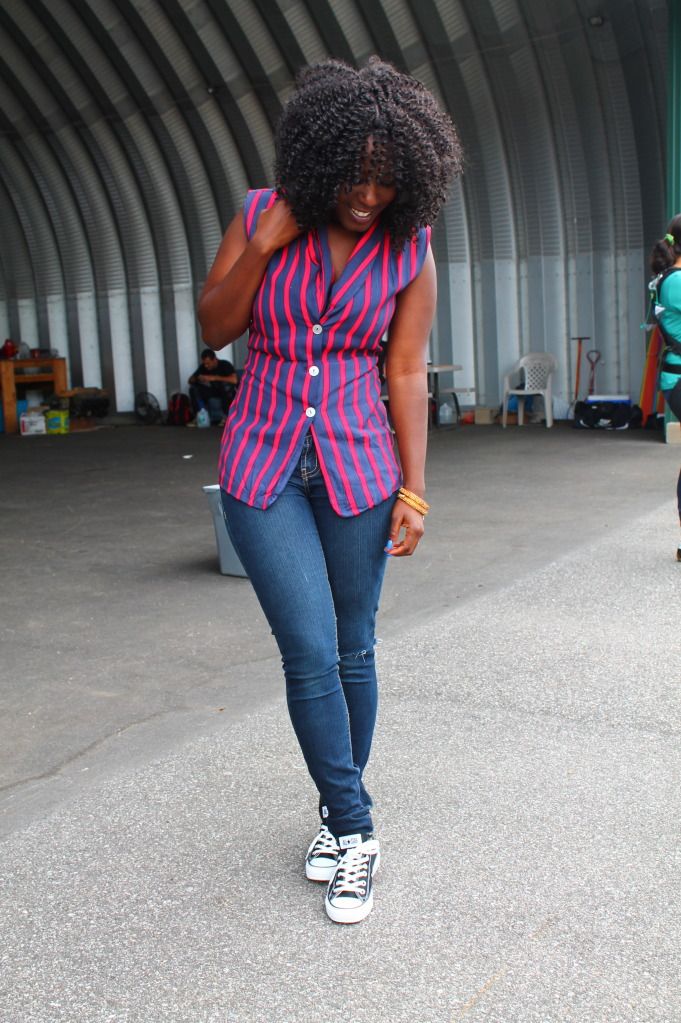 I am currently addicted to Chuck Taylors! I want them in all colors lol. Perfect sneaker for a girly girl because it looks great with most skirts and dresses.
Cut a rip in my jeans the morning of. I like the ruggedness of it :).
TWITTER
| LOOKBOOK.NU
| JOIN CHERRIE AMORE|
BLOGLOVIN|
DARK-SKINNED GIRLS ROCK SERIES| SUBSCRIBE TO CHERRIE AMORE BY EMAIL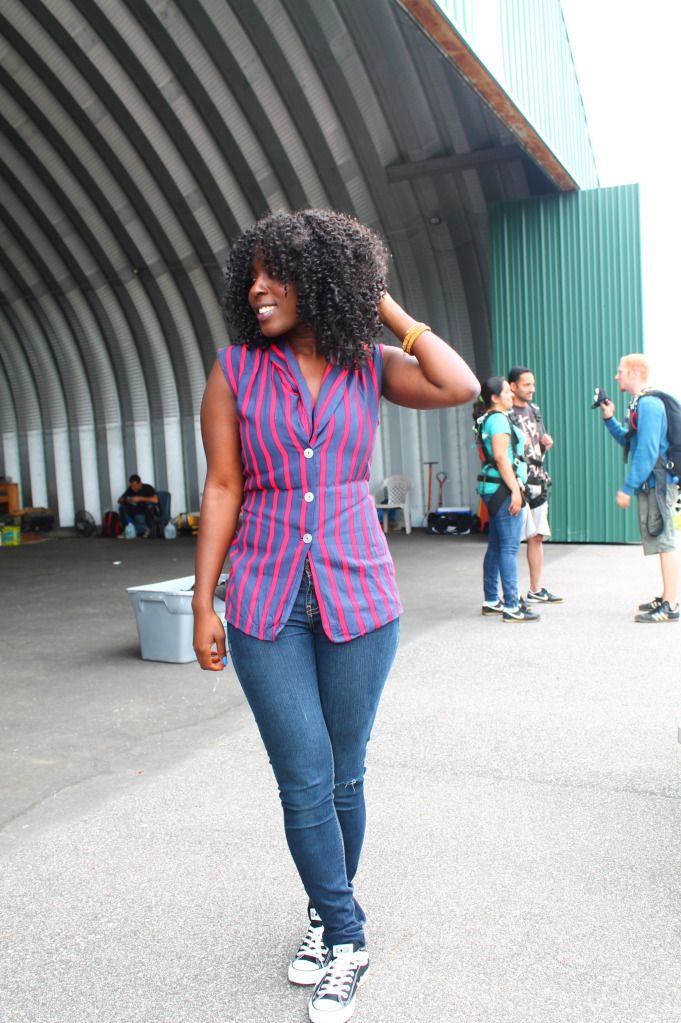 Jeans: F21
Jewel Indian Bracelets: Gifted
Star Bracelet: Norwegian Cruise Ship
Shoes: Chuck Taylor Converse via Kohls
Blouse: Thrifted via Housing Works
Hope you enjoyed this post!
xoxo
-Cherrie <3
Have a great weekend :)