Hey Everyone,
Hope you all are doing lovely and feeling great! Its FRIDAY!!! Can't you tell I'm excited for the weekend?! Haha.
Anyway I was in the parking lot next to my apartment taking the pictures for this post when a lady speeds up and parks her car right infront of where I was taking my photos. I thought she was going to get out of her car and go about her business but sat and watched me the wholeeeee time. Can I tell you how uncomfortable I was?! Lol. All these crazy thoughts started running through my head like what if shes a psychopath or something like that lol. Thank God she wasn't...well at least from what I saw she wasn't. She then proceeded to give unsolicited advice, ask me why I was taking the pictures, and tell me how much of a great job I was doing lol. People are funny and so flipping nosy!
Enjoy the photos! :)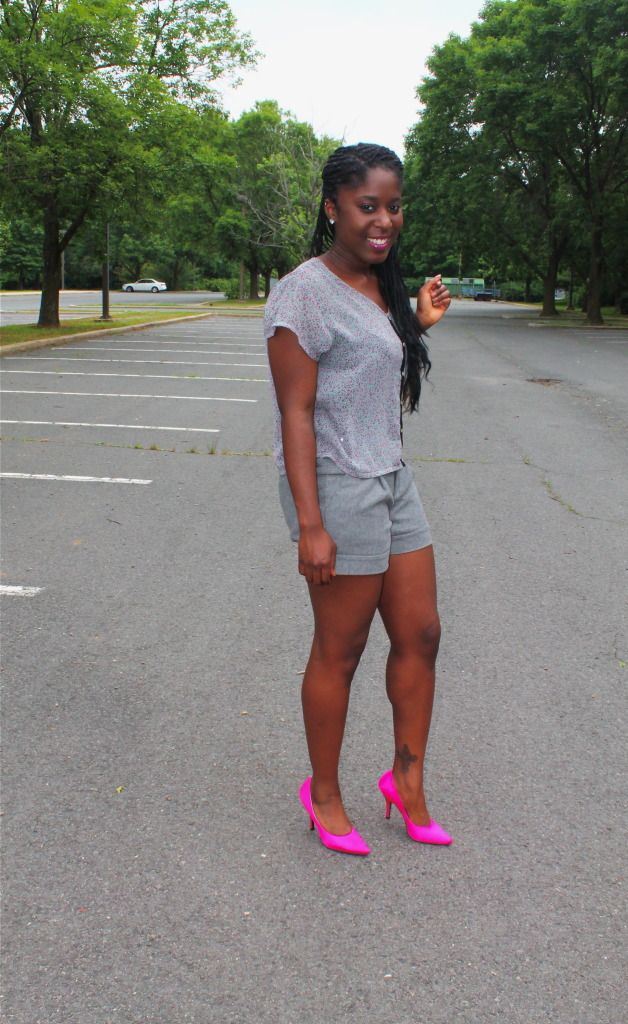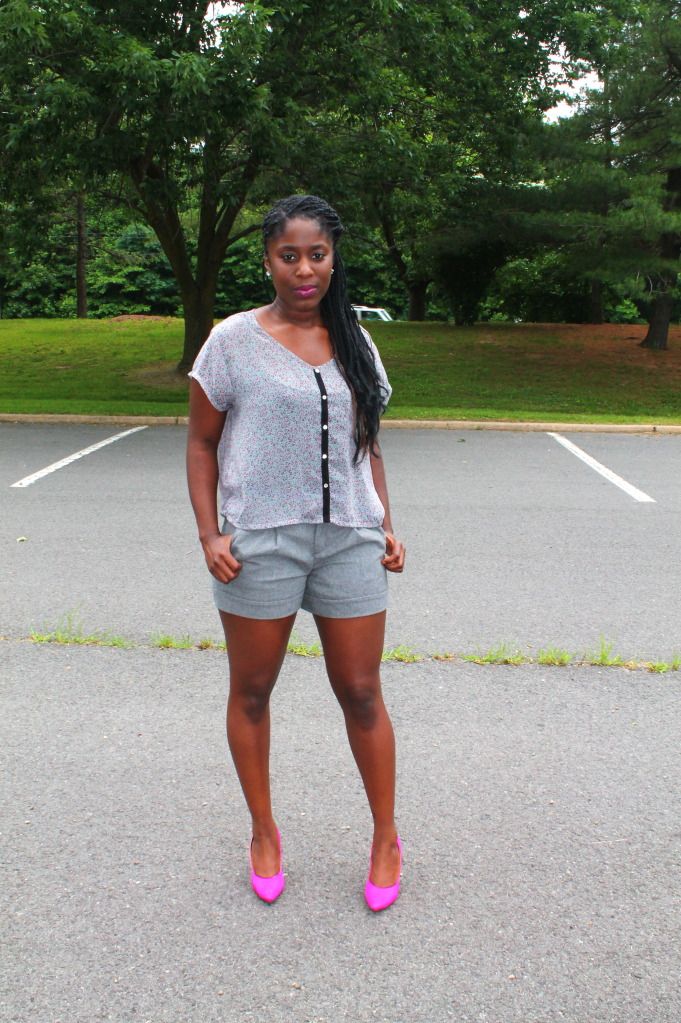 Detail of blouse. Cute leopard print design.
I swear I didn't edit the color of the shoes in my pics. My camera is just freaky like that lol. They are looking extra bright!
TWITTER
| LOOKBOOK.NU
| JOIN CHERRIE AMORE|
BLOGLOVIN|
DARK-SKINNED GIRLS ROCK SERIES| SUBSCRIBE TO CHERRIE AMORE BY EMAIL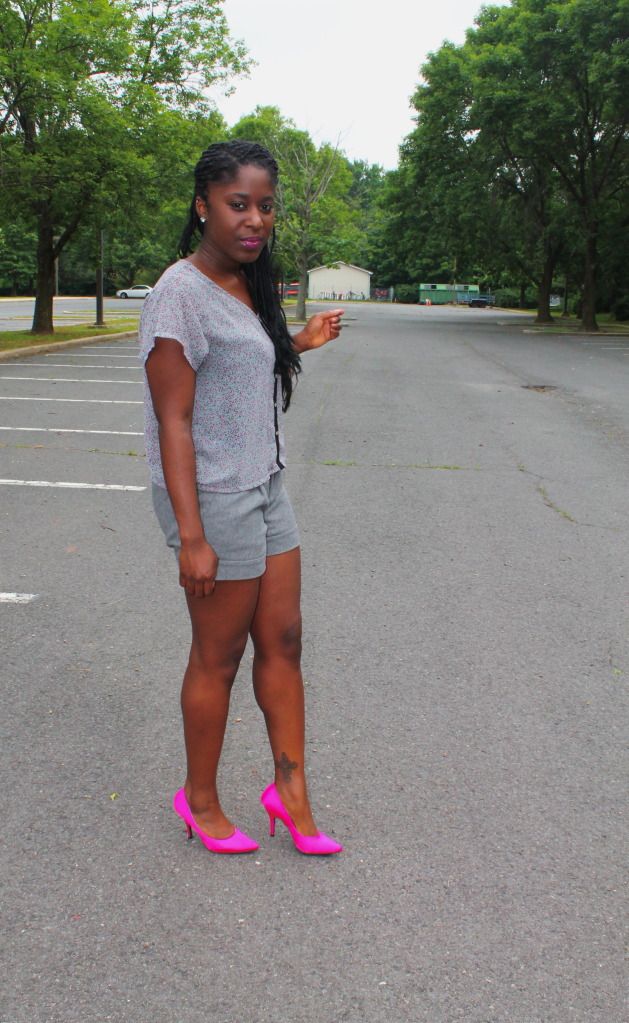 Belt: F21
Sheer Blouse
Stud Earrings: LBS
Gray Shorts: Old Navy ($10.00)
Shoes: Call It Spring (buy here & styled differently here)
Hope you enjoyed this post!
xoxo
-Cherrie <3