Hey Everyone,
Hope you all are doing lovely and feeling great! I've had these shorts for over a year and this is the first time that I'm wearing them. I snagged them last summer for $7.00 when H&M was having their summer sale. I didn't notice how short the shorts are until I looked at these outfit photos lol. As my mother would say, they're hot pants...I can imagine her calling me to nag about them as I type lol. Maybe if I threw on some flats instead of heels, the shorts wouldn't have looked that short on me...you know, wearing heels always makes your mini's and short-shorts look extra short lol.



Btw, sorry for the discoloration in my necklace. I don't know what happened. My camera is freaky...she has a mind of her own. You can see the necklace better in this post or when you scroll to the end.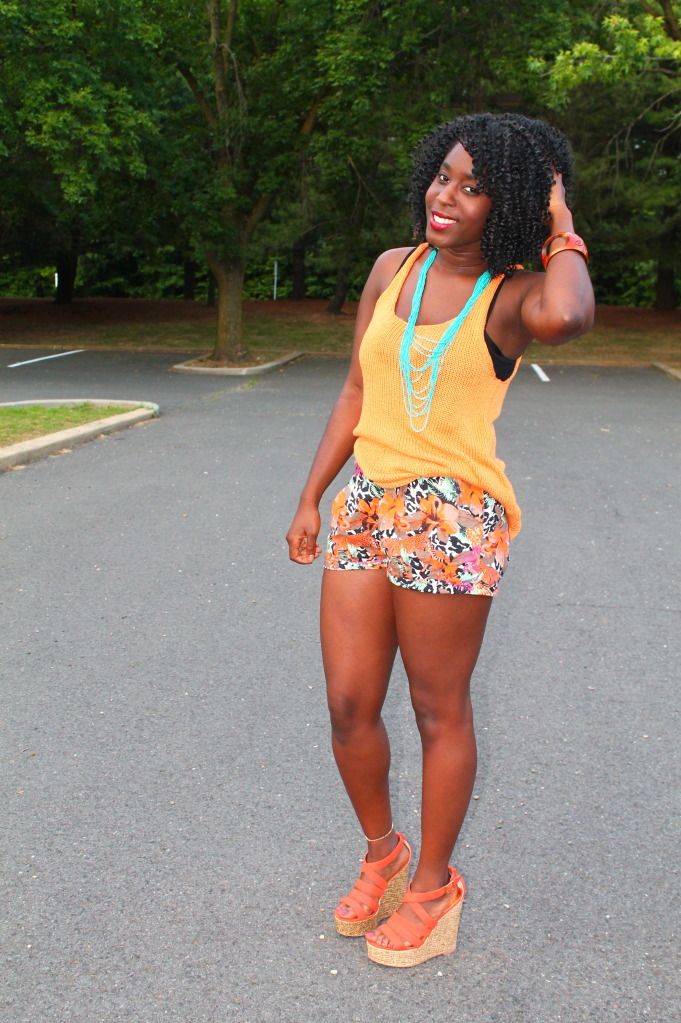 I bought this woven shirt (you can see the details of the shirt when you scroll down) a couple sizes too big because I figured that it could double up as a bathing suit cover up! Yes to versatile clothing!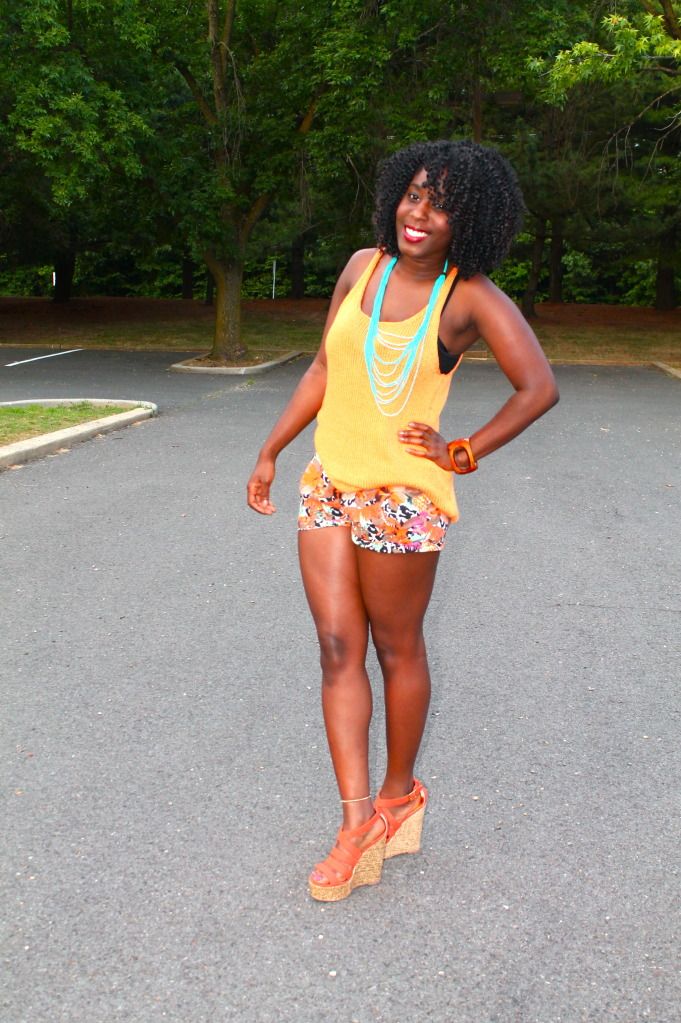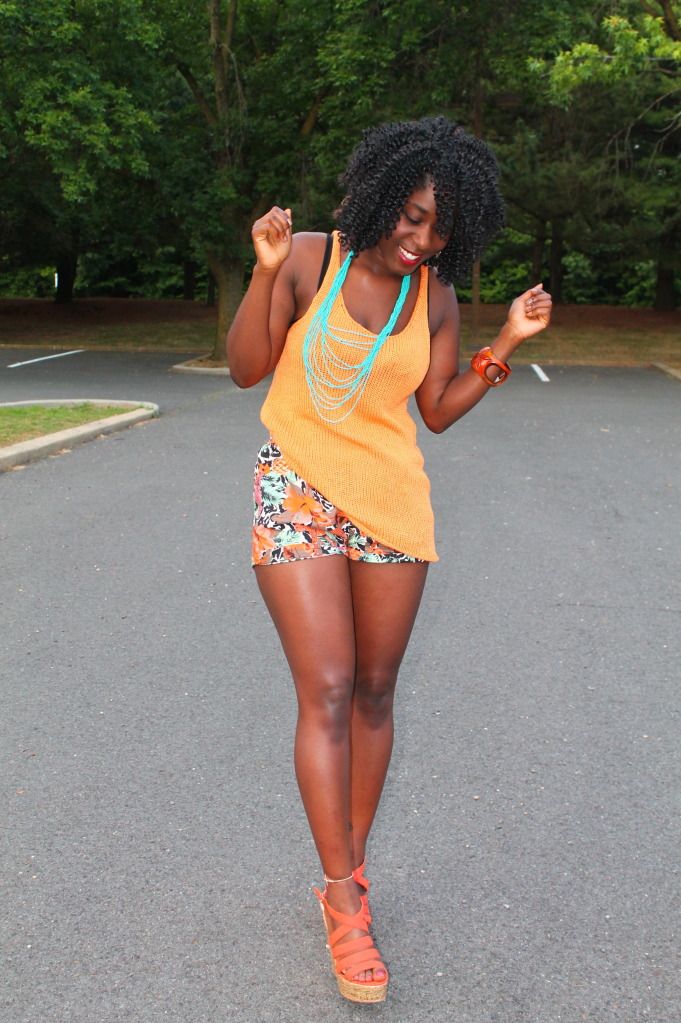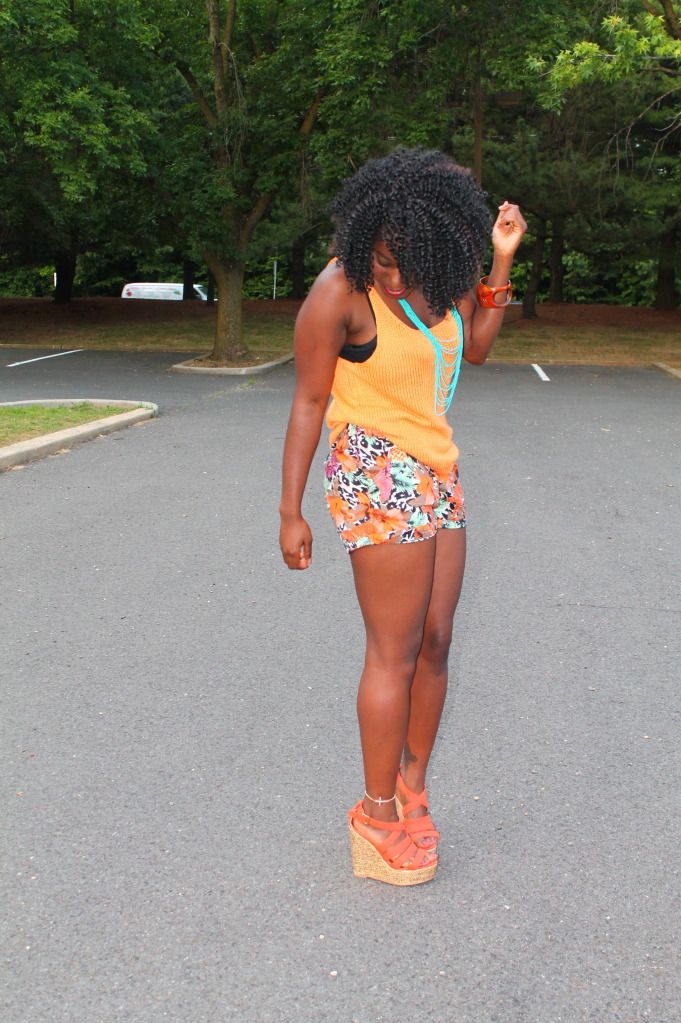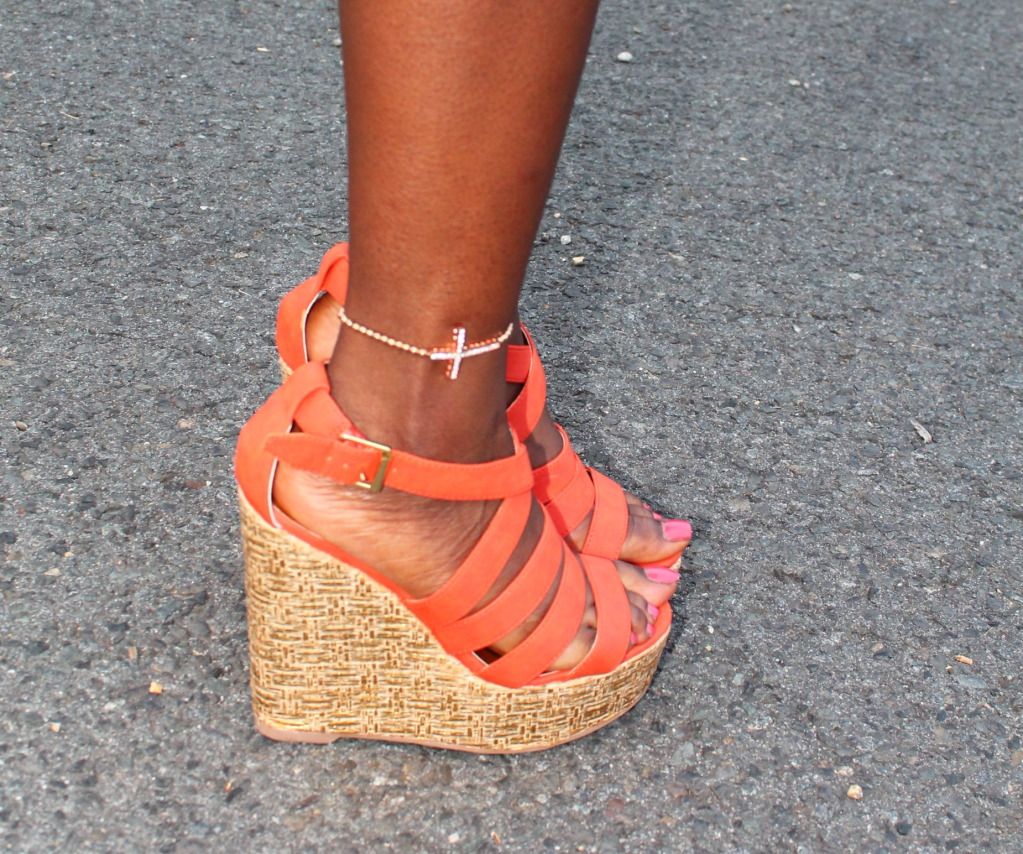 Details of the shirt, necklace, bangel, and anklet.
TWITTER
| LOOKBOOK.NU
| JOIN CHERRIE AMORE|
BLOGLOVIN|
DARK-SKINNED GIRLS ROCK SERIES| SUBSCRIBE TO CHERRIE AMORE BY EMAIL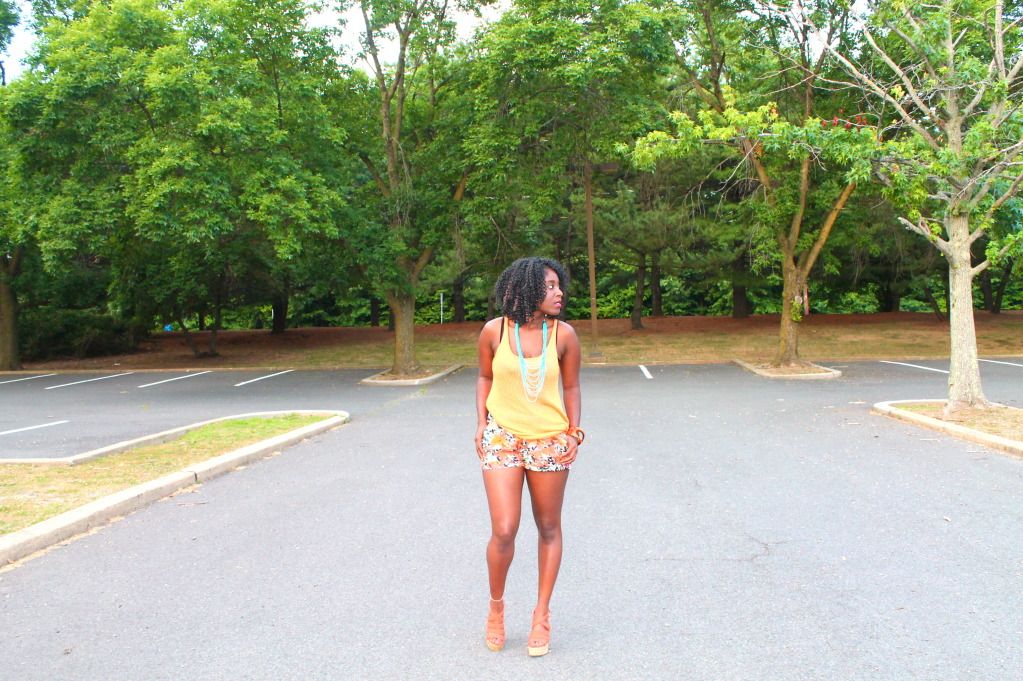 Bangel: Gifted
Black Cami: F21
Wedges: Charlotte Russe ($17.00)
Woven Shirt, Necklace & Shorts: H&M
Cross Bracelet wore as Anklet- Heather Love
Hope you enjoyed this post!
xoxo
-Cherrie <3