Hey Everyone,
Hope you all are doing lovely and feeling great! I know...I know. Its been over a week since I did an outfit post. Last week, I was off from work and didn't feel like doing anything. I was superrrrrr lazy and the heatwave we had last week didn't make it any better...I couldn't fathom standing outside in 100 degree weather and posing in front of a tripod lol. Anywho, Im really loving the color palette of this outfit. The hues of green and blue go so well together and I'm feeling the
splashes of lime
in the shirt, shoes, and clutch.
Enjoy the photos! :)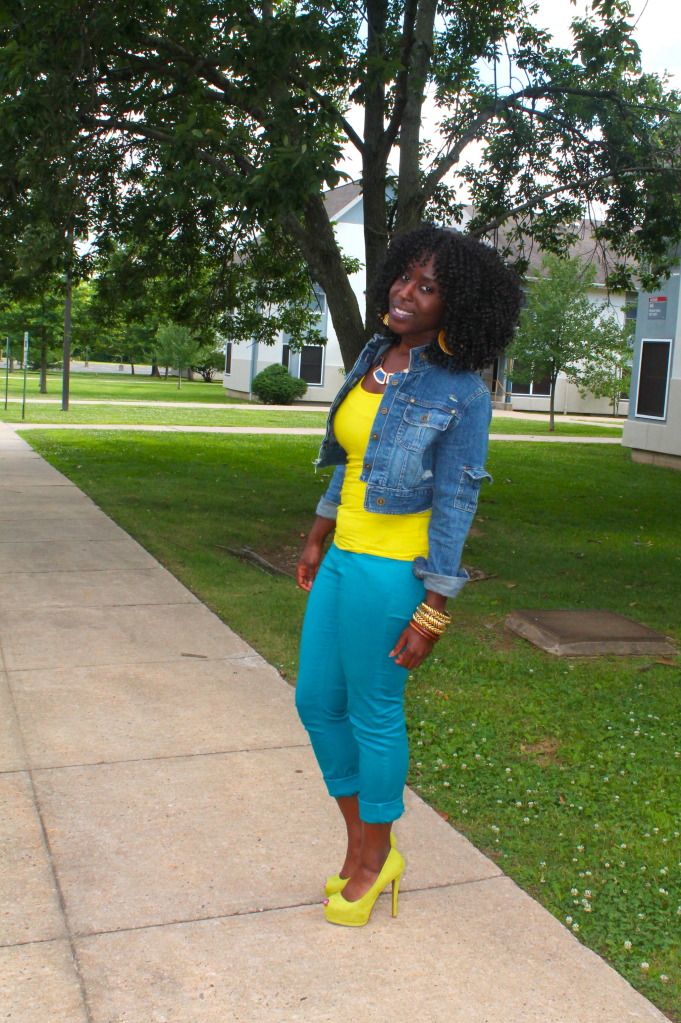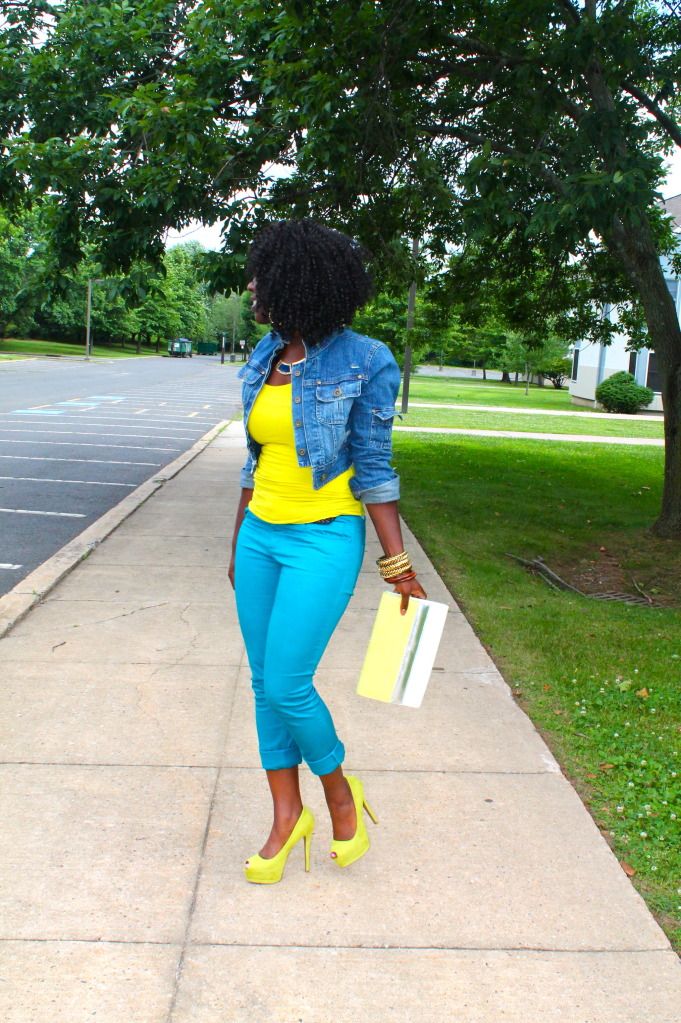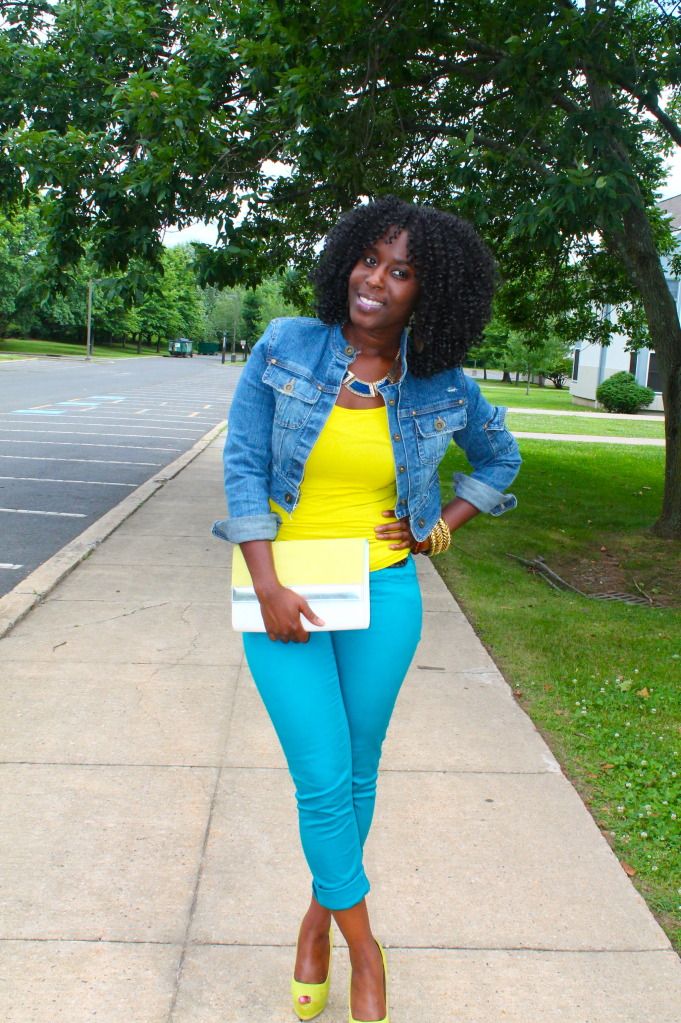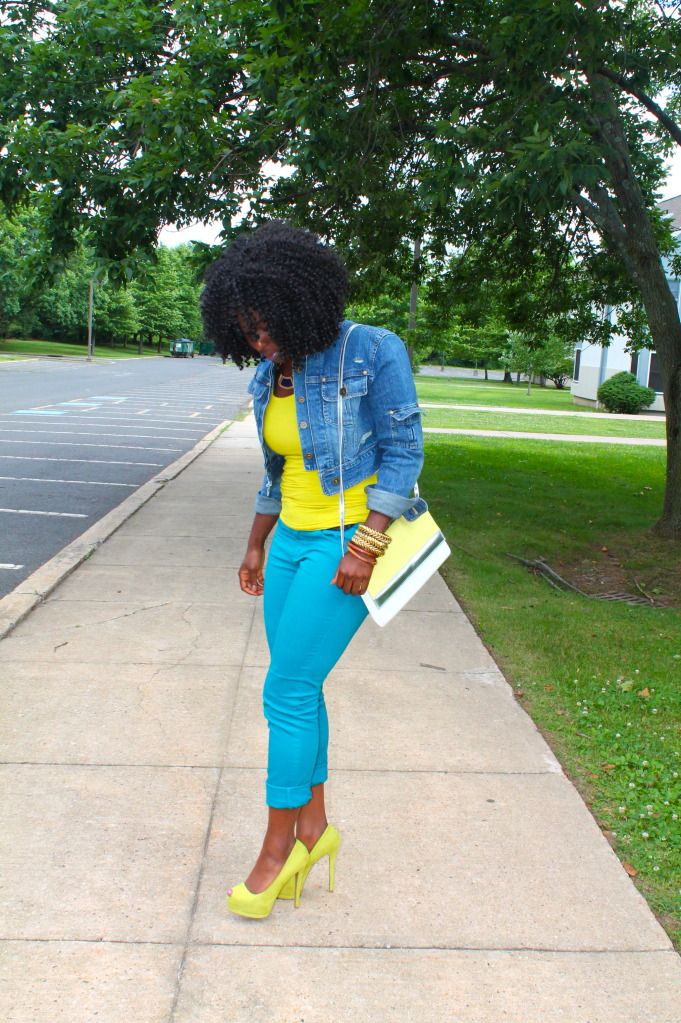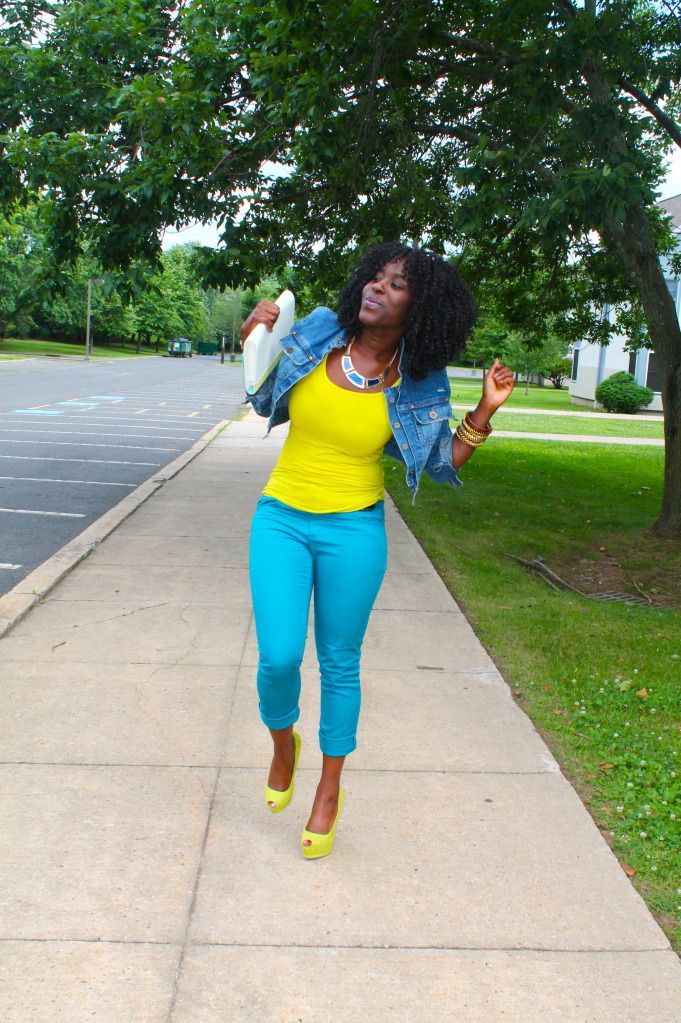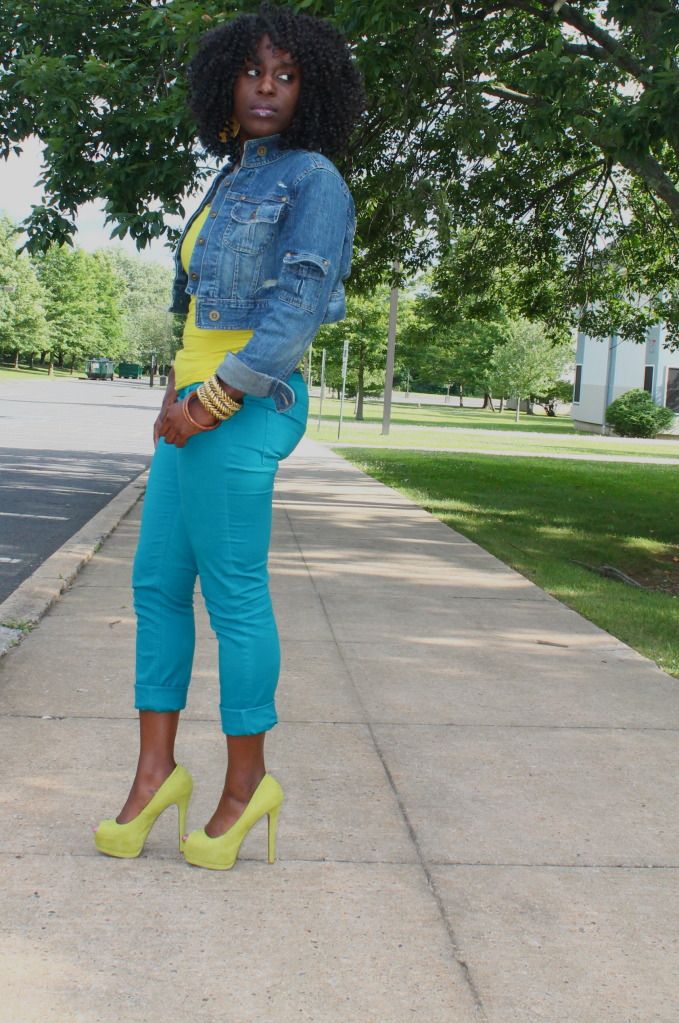 I must say, these shoes are hella uncomfortable! Couldn't wait to take them off lol.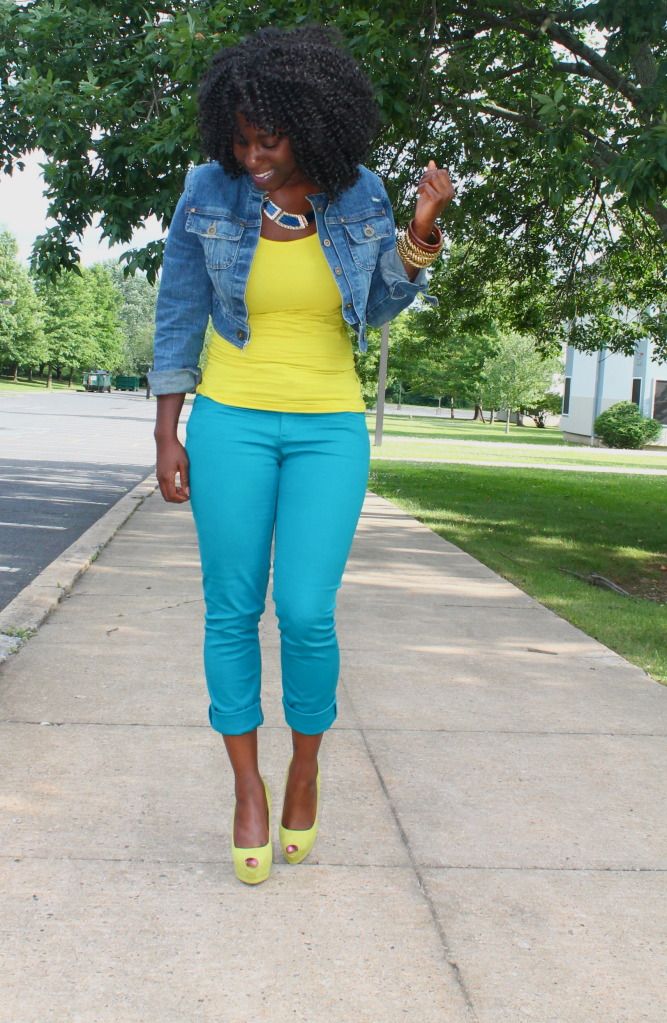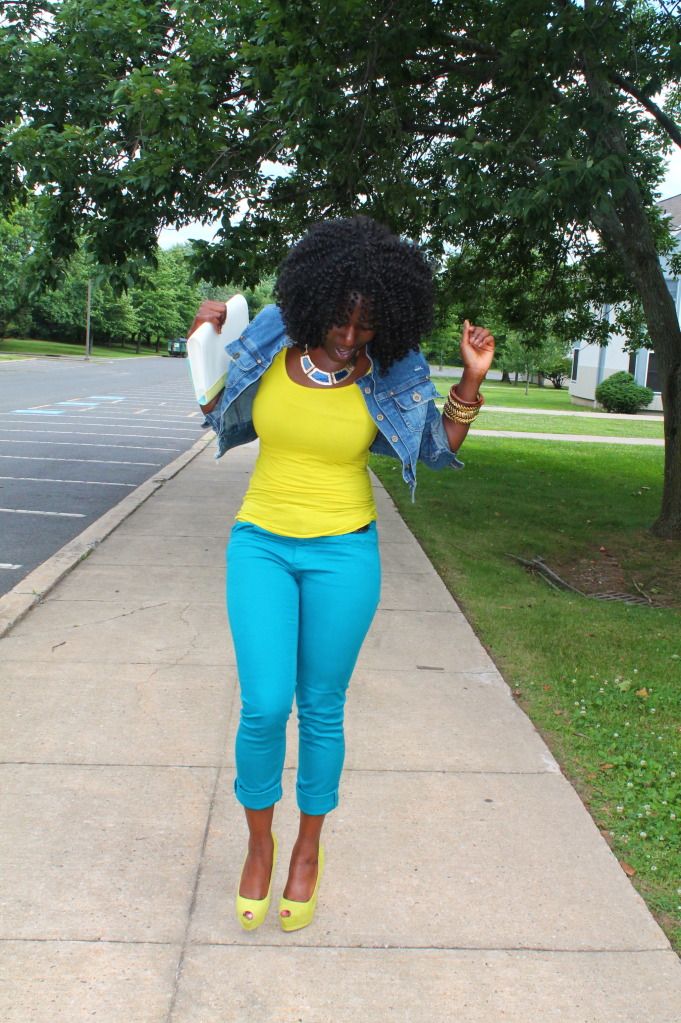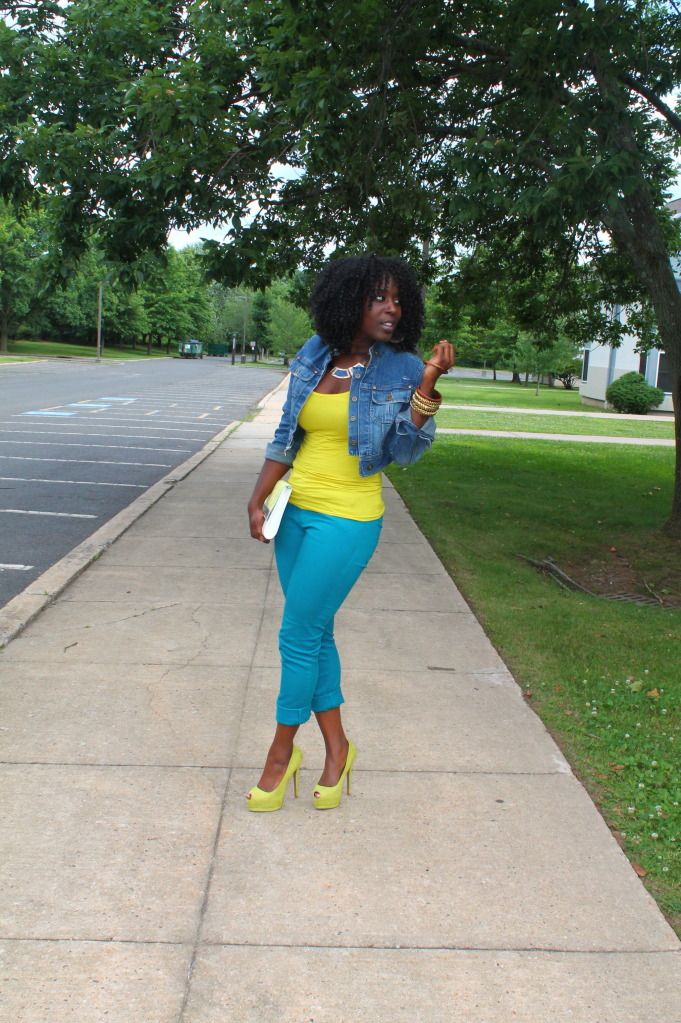 TWITTER
| LOOKBOOK.NU
| JOIN CHERRIE AMORE|
BLOGLOVIN|
DARK-SKINNED GIRLS ROCK SERIES| SUBSCRIBE TO CHERRIE AMORE BY EMAIL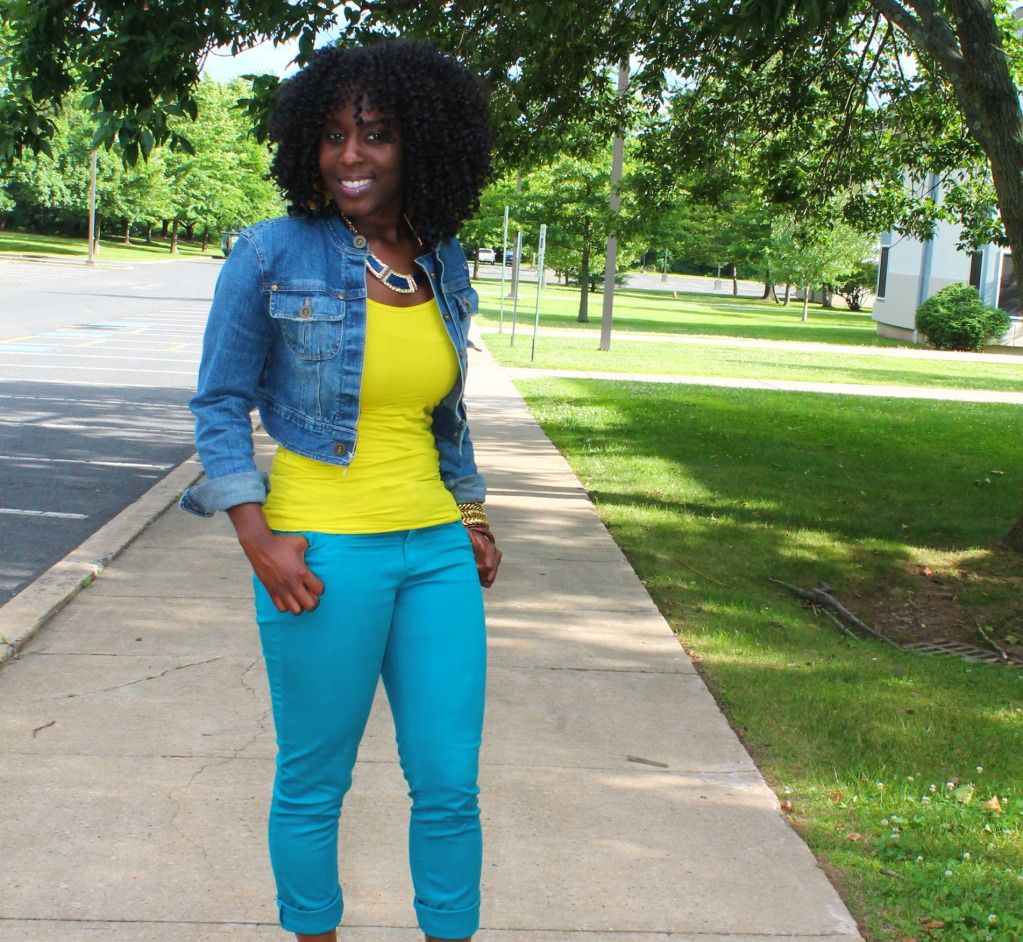 Shirt: Old Navy
Pants & Clutch (recent): H&M
Shoes (Qupid): via Urbanog
Earrings: DIY Crackle Earrings
Bangles & Necklace: c/o Charlotte Russe
Cropped Jeans Jacket:Thrifted via Unique
Hope you enjoyed this post!
xoxo
-Cherrie <3
Don't forget to stop by later for another Dark-skinned Girls Rock post!