Hey Everyone,
Hope you all are doing lovely and feeling great! Have you guys ever had an outfit planned out in your head and thought that it would be sooo fly, but once your tried it on it looked like the hottest mess in life?! Welp, that happened to me this past weekend. I had plans to wear the blouse and shoes that I'm rocking in this post with these pants. But it didn't look right so I had to come up with a plan B. I decided to just thrown on my plum pencil skirt and I like how it came out! :)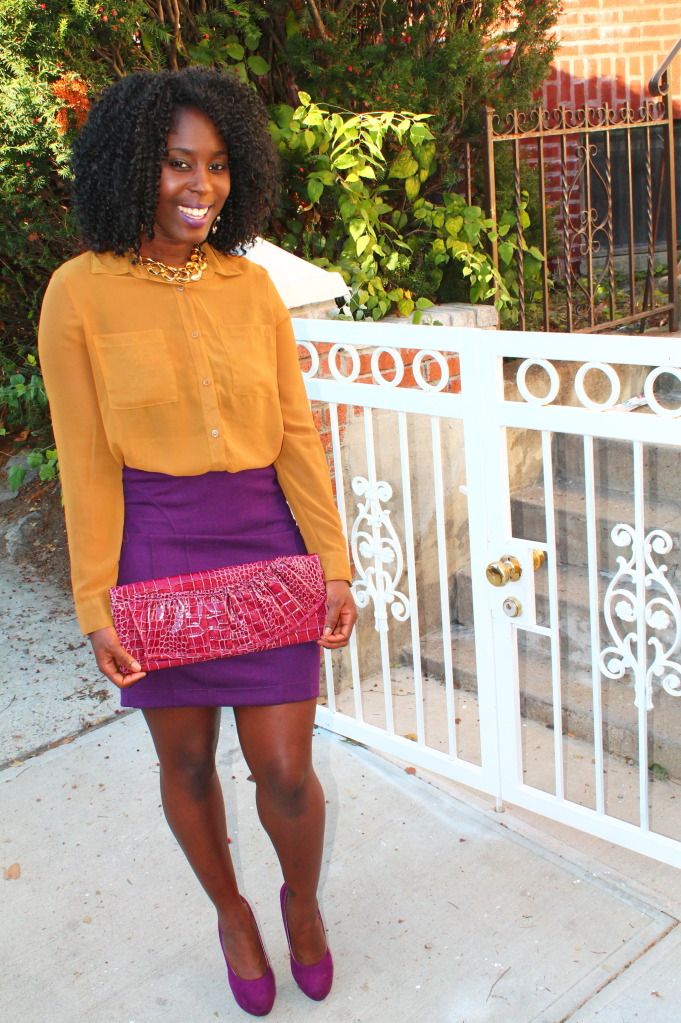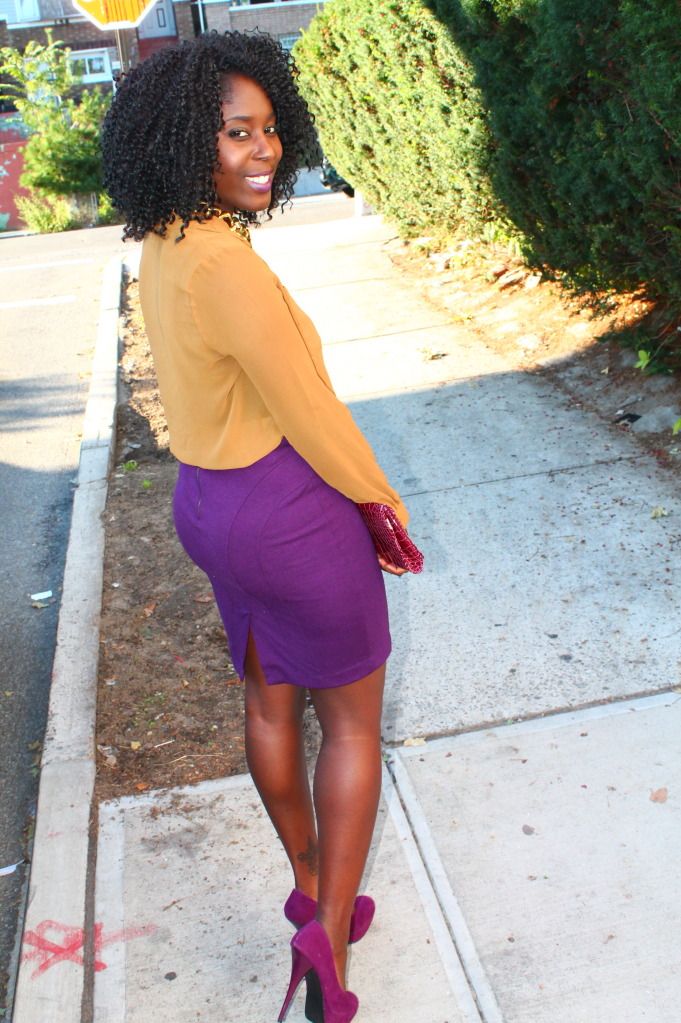 Clutch: Gifted
Shoes: Bamboo
Necklace: Clothing Swap
Cross Bracelent: Heather Love
Blouse, Skirt, & Earrings: Forever 21
Hope you enjoyed this post!
xoxo
-Cherrie <3
P.S. A BIG shoutout to Tajuana of Curvy, Natural, and Loving It and NeShanta of Style Is She for giving me The Versatile Blogger Award!! Thank you sooooo much ladies!!! Make sure you check out their blogs! :)