Hey Everyone,
Hope you all are doing lovely and feeling great! As you can see, I got it together and did my hair lol. It took me about 10 hours to do on Saturday. At first I was going to do
Senegalese twists
, but I couldn't get the hang of it, so....I ended up doing braids instead. I love them, but they are soooo heavy,
Anywho,
Lucky Magazine
is having a contest to see who can come up with the best
date night
outfit (the post with the most votes wins--so you know what to do..
.vote for me
!). After going through these photos I thought to myself...this is the
perfect outfit for a fall date night!
Its cozy, classy, romantic (because of the lace), its cute...its everything! Now only thing I need now is a date so I can take this outfit out on the town lol.
Enjoy the photos! :)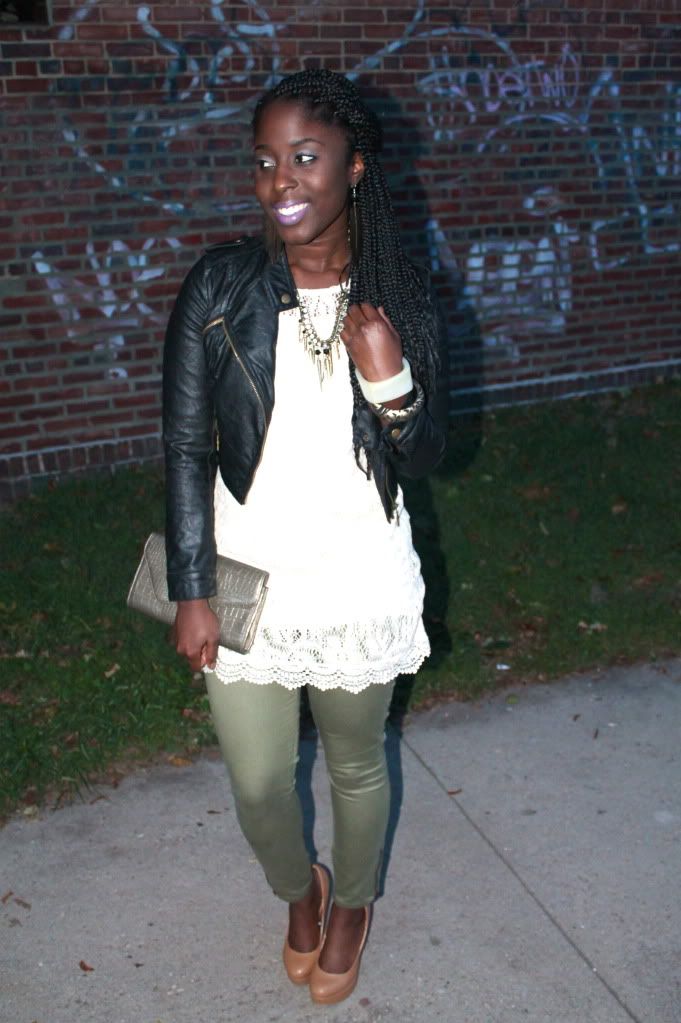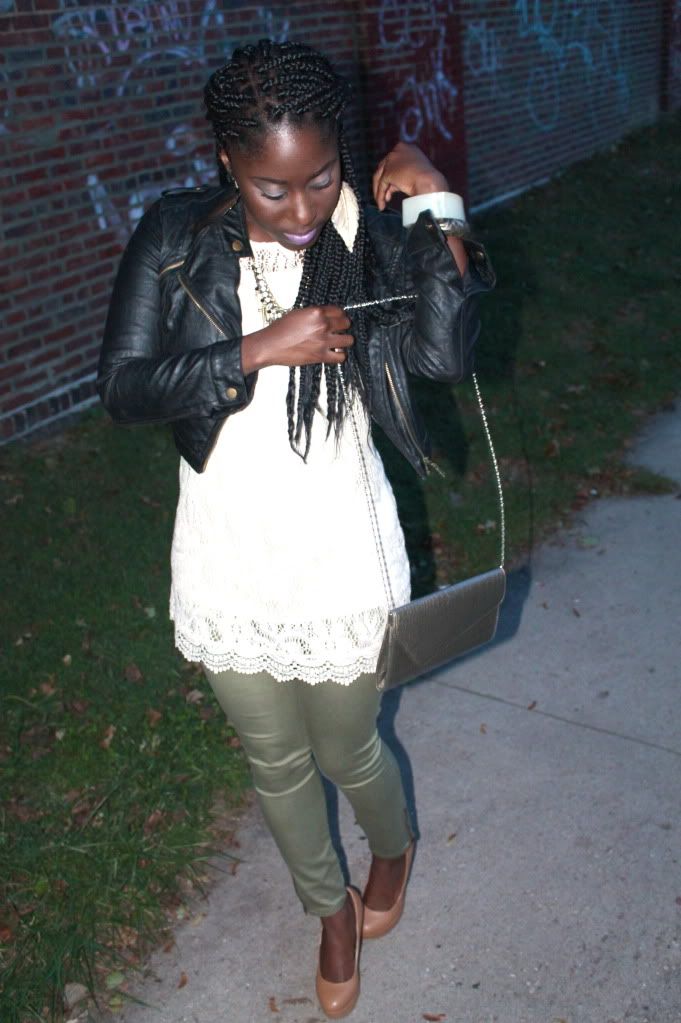 Jacket- G+G Rave
Lace Tunic- H&M
Earrings- Rainbow
Necklace: c/o Charlotte Russe
Bangles: Charlotte Russe/ Gifted
Pants, Shoes, Clutch- Forever 21

Hope you enjoyed this post!
xoxo
-Cherrie <3


P.S. Dont forget to visit my profile on Lucky Magazine and vote for my date night outfit!! It should be up on their site by tomorrow! Click here.