Hey Everyone,
Hope you all are doing lovely and feeling great!!
As many of you many know, October is Breast Cancer Awareness month. Breast cancer affects millions women worldwide. Breast cancer is the most common cancer in women and the second cause of cancer death for women in the United States. It also affects men too; but the breast cancer rates in men are really low.
Breast cancer is a
very very
serious illness. Many lose their lives because they didn't examine their boobies or visit the doctor regularly to make sure their health is up to par. Women who are over 40 should get
mammograms
every year for early detection of breast cancer. And those who have a family history of breast cancer should start getting mammograms before they hit 40. Regardless, we should all self examine our tatas for early detection of breast cancer. Click
here
to find out how you can self examine your breast.
If you're my buddy on instagram (cherriej) or twitter (MsCherrieAmore) you may see me use hastag #BLMGirls a lot. BLMGirls is the hashtag for Facebook group for bloggers called
Bloggers Like Me
! This month, the BLMGirls are doing posts about Breast Cancer Awareness, #BLMGirlsGoPink. To check out some other #BLMGirlsGoPink posts, click
here
!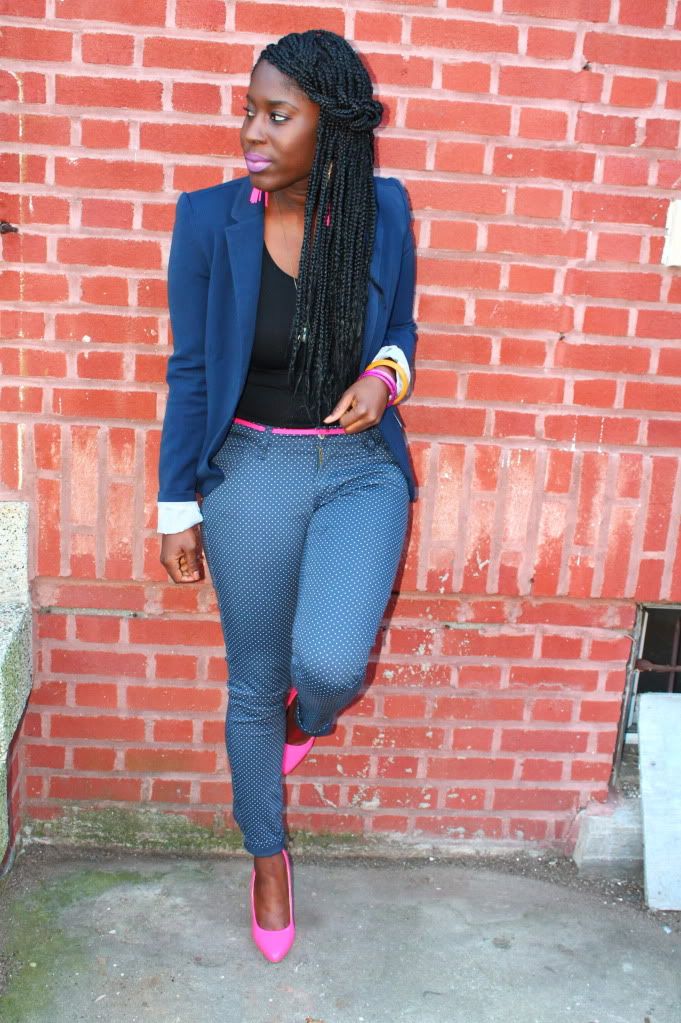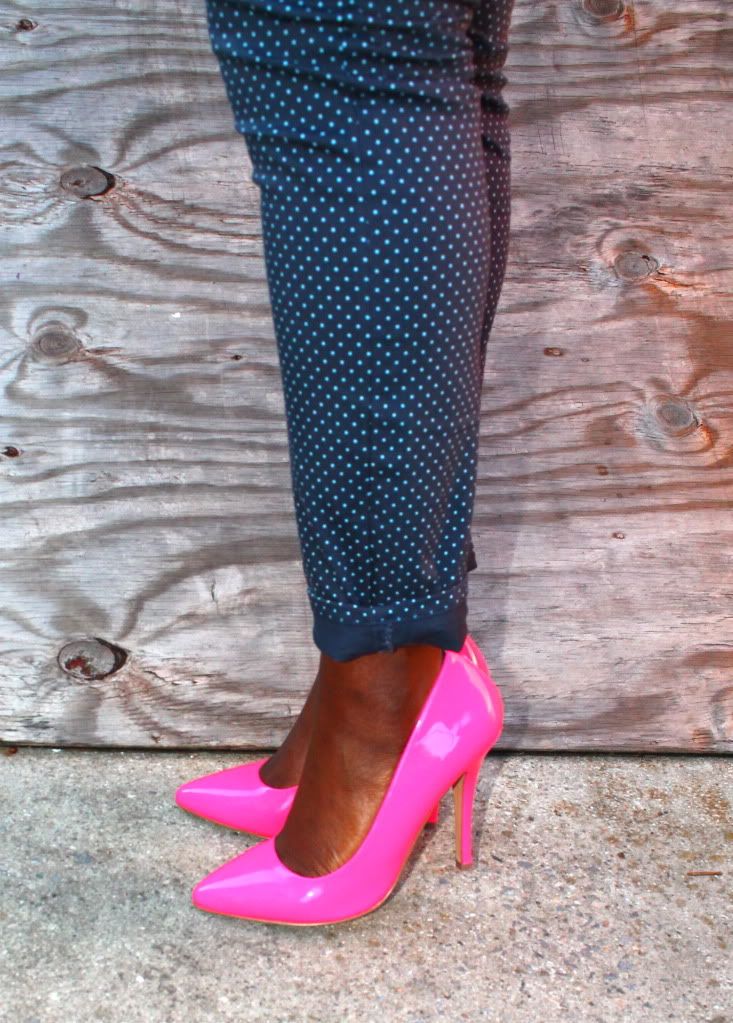 |

TWITTER
| LOOKBOOK.NU
| JOIN CHERRIE AMORE|
BLOGLOVIN

|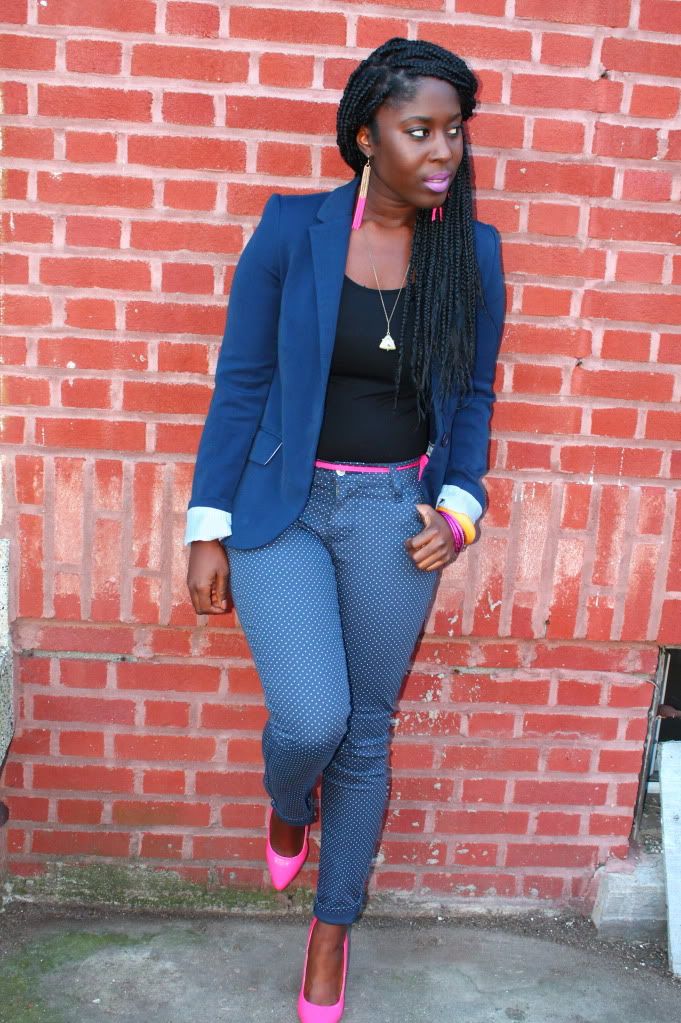 Bangles: LBS
Earrings: H&M
Blazer & Necklace: Forever 21
Pants: Old Navy Rockstar Jeans (buy here)
Belt (actually a piece of string): taken from H&M dress
Shoes: Steve Madden Intrude ($25 from Burlington Coat Factory ) buy here



Don't feel like you invincible and that you cannot get breast cancer. Breast cancer does not discriminate. For more information on Breast Cancer, check out the Centers For Disease Control and Prevention and the Susan G Komen sites!
Hope you enjoyed this post!
xoxo
-Cherrie <3
P.S. Please vote for my date night outfit on the Lucky Magazine site!! Click here!