Hey Everyone,
Hope you all are doing lovely and feeling great!
If you have been a reader of Cherrie Amore for sometime, you would know that my addiction to leopard print is real! I LOVEEEE leopard print. If its leopard print, I gotta have it lol. So... a few weeks ago, I made a run to the beauty supply store to pick up some braiding hair. I decided to go across the street and take a peek (yes a peek!) into one of my favorite discount stores,
Pretty Girl
. I had no intentions of buy anythingggg from Pretty Girl, but when I spotted the leopard print jeans that I am rocking in this post, I had to get them! They were only $12.00, so their purchase is justified lol.
Enjoy the photos.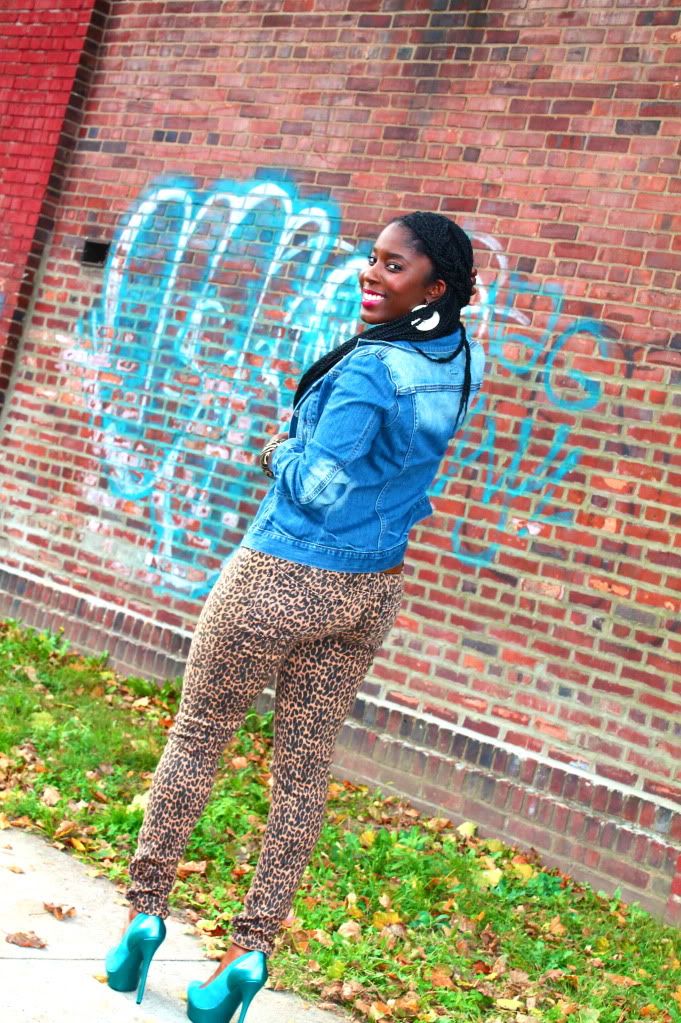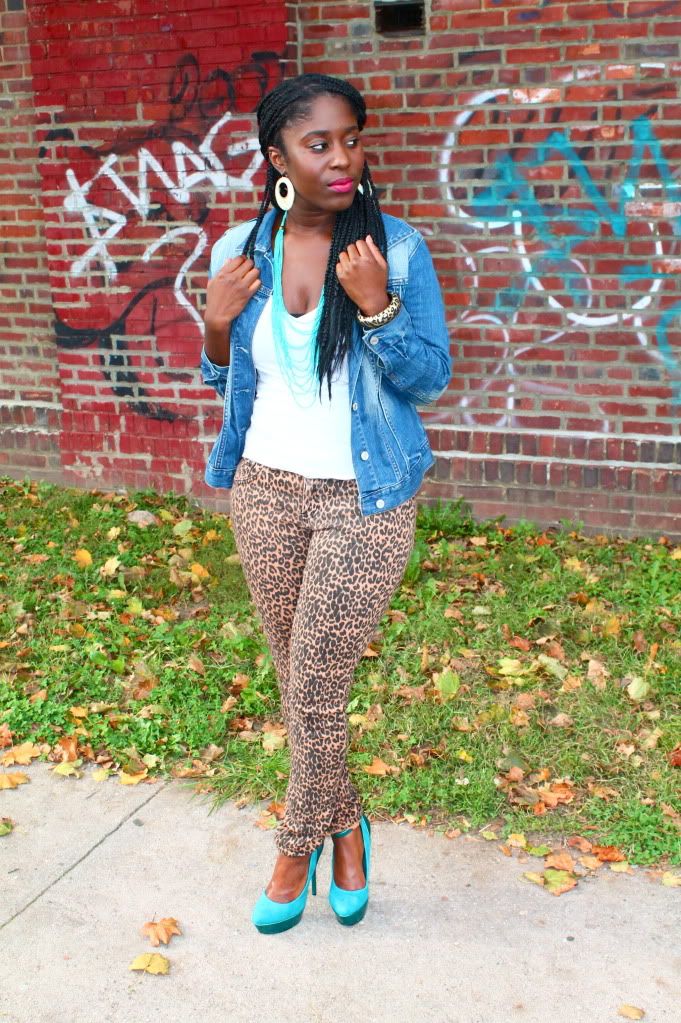 I loveeeeee the bleached spots in this denim jacket! Got it for $3.50 from Savers.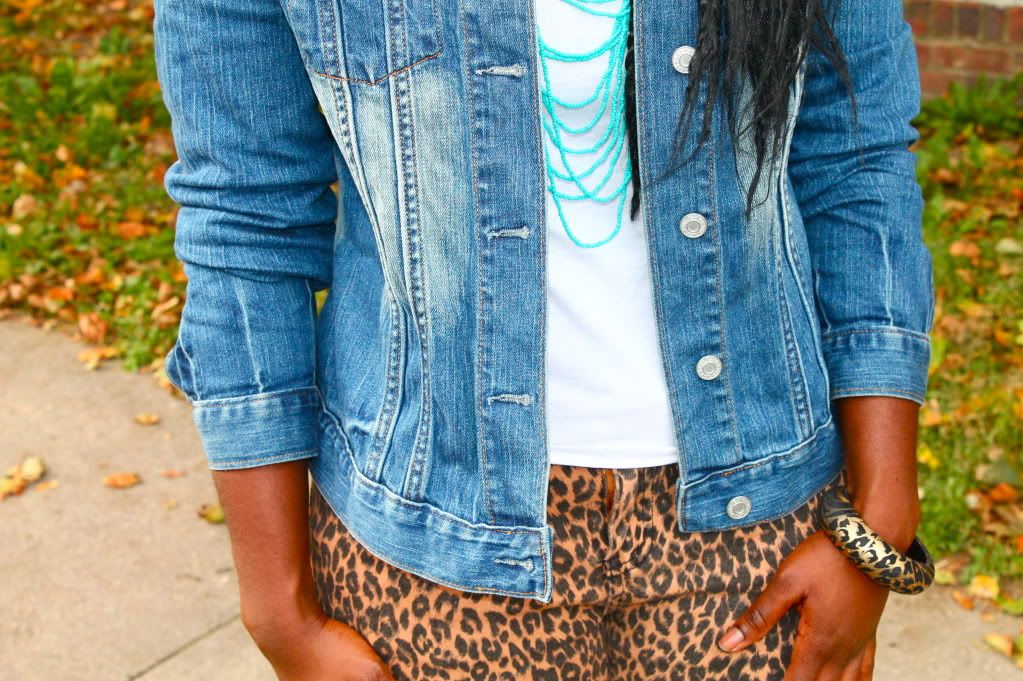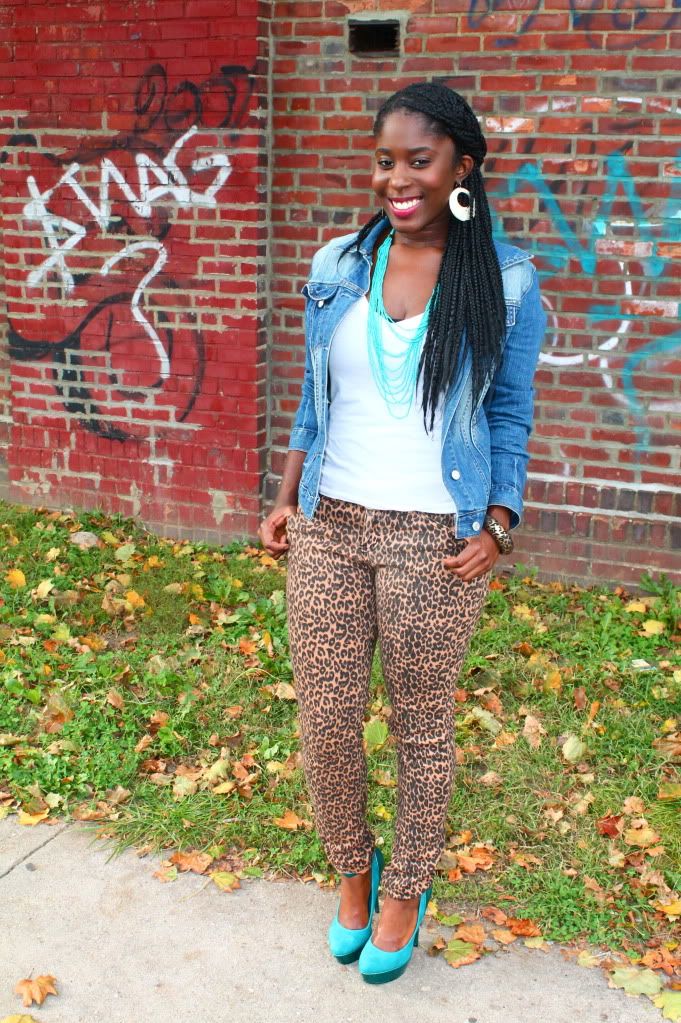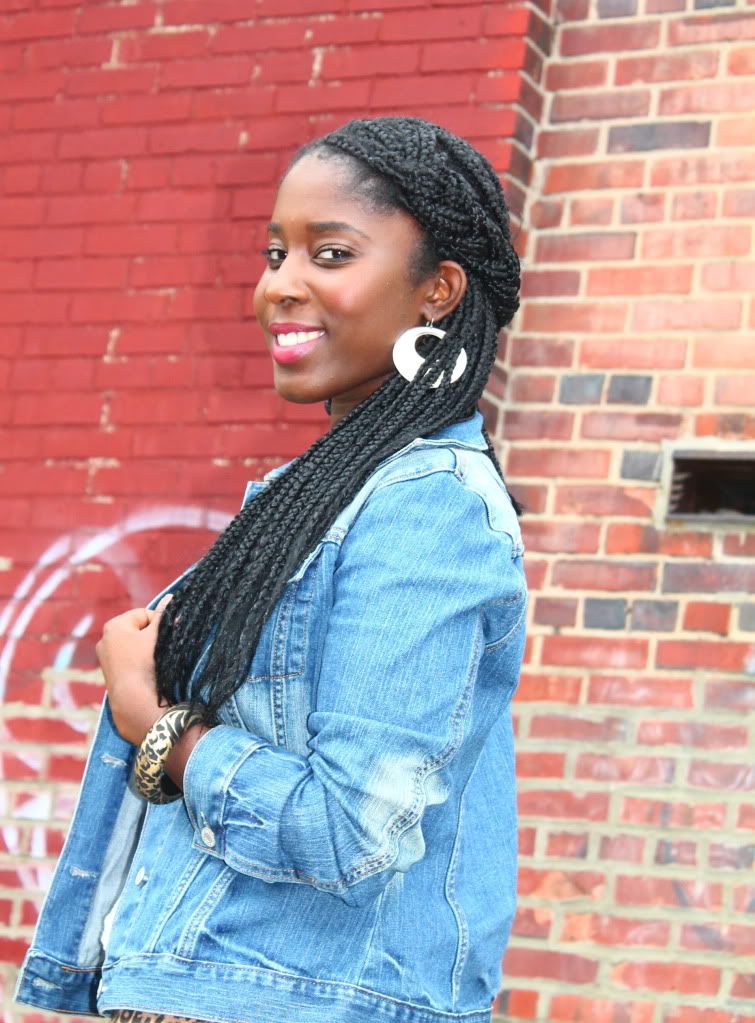 Belt: Walmart
Necklace: H&M
Bangle: Charlotte Russe
Shoes: Bakers (buy here)
Leopard Pants: Pretty Girl
Earrings & White Tee: F21
Denim Jacket: (Gap-Thrifted via Savers)



|

TWITTER

| LOOKBOOK.NU | JOIN CHERRIE AMORE|

BLOGLOVIN

|

DARK-SKINNED GIRLS ROCK SERIES|

FACEBOOK

|


SUBSCRIBE TO CHERRIE AMORE BY EMAIL

|
Hope you enjoyed this post!
xoxo
-Cherrie <3
Have you entered our giveaway yet? Click here to find out how you can enter!