Hope you all are doing lovely and feeling great! We're back with another lovely young lady to feature in the Dark-skinned Girls Rock series. I'm so happy that we are able to keep this series going. Today we're featuring Katrice from
High Heels And Good Meals
.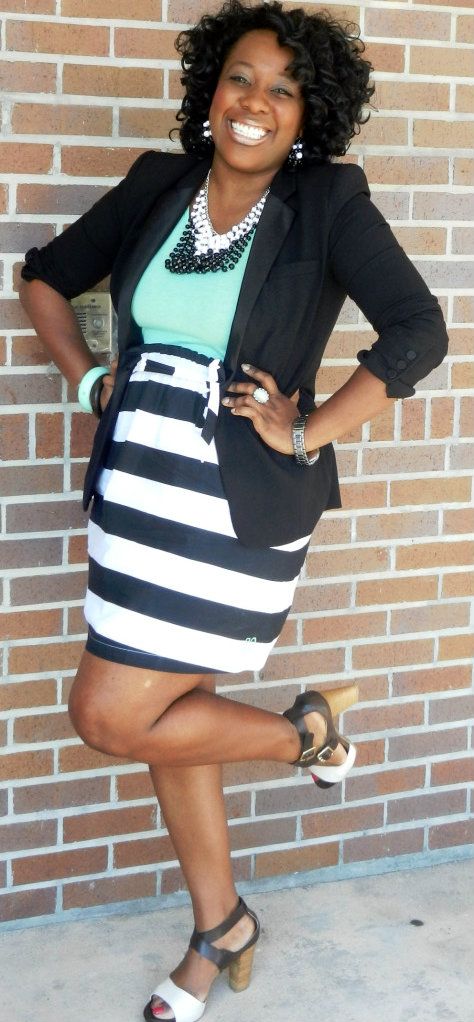 Katrice is a 31 year old high school Biology teacher, part-time Exercise Physiologist and personal style and food blogger from San Antonio, Texas. She currently resides in Florida.
Describe yourself in 3 words
:
Fun, Friendly, and Loyal.
Tell us about your personal style.
I would have to say that my style is "my" style. I like to wear what feels and looks good to me whether it be classic, trendy, edgy, etc. I do, however prefer clothes that tastefully accentuate my curves ;).
Who are your style icons?
Tracy Ellis Ross and Solange Knowles both have amazing style so if I had to pull inspiration from women who have an eye for fashion it would definitely be them.
Have you ever struggled with self-identity issues because of your complexion? If so what are some things you did to accept yourself for who you are and love yourself?
I honestly never really "struggled" with self-identity issues because of my complexion. It's interesting because I was a "military brat" and through constant travel to different countries and states, I often found myself being the only black girl or one of few in the classroom or Girl Scout Troop, or Cheerleading squad, etc. Never once did my dark-skin come up, at least not to my knowledge. As I got older I heard the infamous "Oh you're so pretty for a dark-skinned girl" on several occasions and I have even heard men say "If she ain't light, she ain't right" but those comments never really had any influence over me and my self-acceptance. I had more issues with people of my own race telling me "Oh you talk like a white girl" and "Oh you wanna be white" more so than my dark skin. I have to thank my family for always reassuring me that I'm beautiful inside and out and to never think anything different. From a young age I embraced that and I love myself, dark-skin, flaws, and all.
Do you have any advice for other dark-skinned women that are struggling with accepting themselves because of the color of their skin?
My advice to any dark-skinned woman struggling with accepting themselves because of their skin color is to simply love the skin you're in. You were meticulously created by God and for that reason alone, you are beautiful. Never let anyone make you feel inferior because your skin tone is deep. Embrace your beautiful deep sun-kissed skin.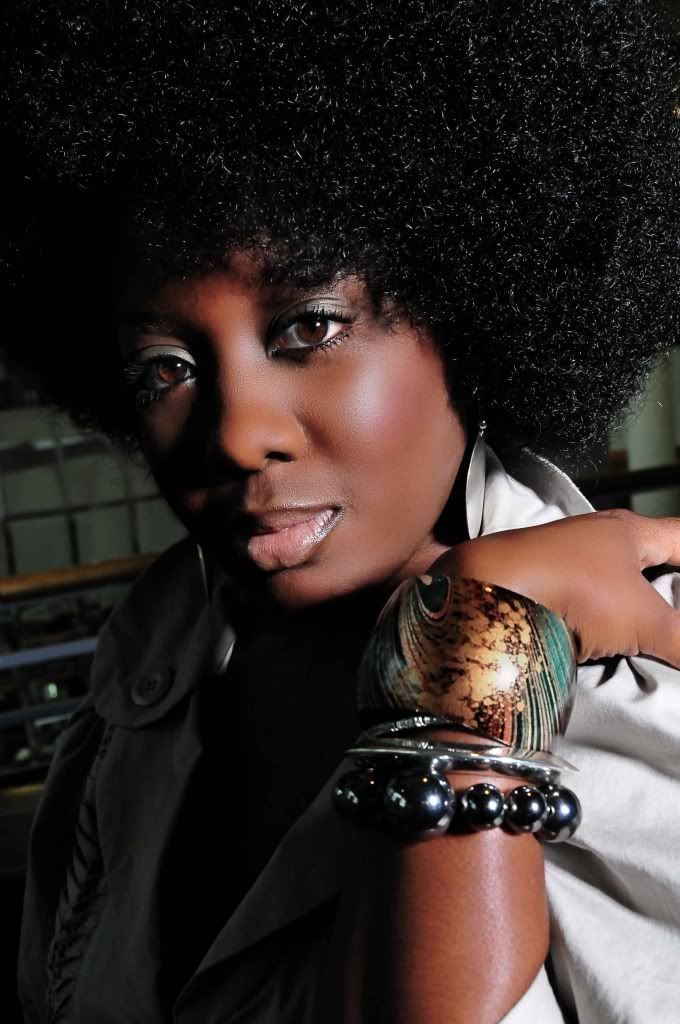 What do you like most about being dark-skinned?
Well apparently, being "darker" is a hot commodity. People lay out in the sun all day and pay good money to be this color ;). Most women say they want a man who's tall, "dark", and handsome and we've all heard "the blacker the berry the sweeter the juice" LOL! All jokes aside my black is beautiful and black most certainly don't crack! My smile shines brighter in contrast with my dark skin so I'll take my deep, beautiful skin tone any day of the week!

Thank you Katrice for participating in the series and sharing your story with us. Love how you said "You were meticulously created by God and for that reason alone, you are beautiful." So true!! I always say that God made no mistakes when he created anyone. And yess Katrice people stay out in the sun just to look like us. And the blacker the better the sweeter the juice! Lol. Love your skin ladies! You can catch Katrice tweeting,

@willwork4heels, and make sure you check out her blog

High Heels And Good Meals for yummy recipes and dope outfits!
My dark-skinned ladies, if you have a story that you feel others can benefit from, please don't hesistate to participate in this series. This series is open to all! You dont have to be a blogger, vlogger, etc. Click here for more info about the series, or email me at cherrie.amore@gmail.com if you are interested in participating in the series.

EMBRACE YOUR BEAUTY.