Hey Luvs,
Happy New Year!! Wishing you all a safe and prosperous 2013. I know its been a while since I last did a post. I took a little unexpected break, but I'm back lol. What better way to kick off the year than to feature another chocolate beauty for the Dark-skinned Girls Rock! series! Today we're featuring Carly from Hauls And All.
Everyone meet Carly! She's a 24 year old Manufacturing Engineer originally from the Bronx, NY, but she currently resides in Newark, Delaware.
Describe yourself in 3 words. Genuine, Vibrant, and Energetic.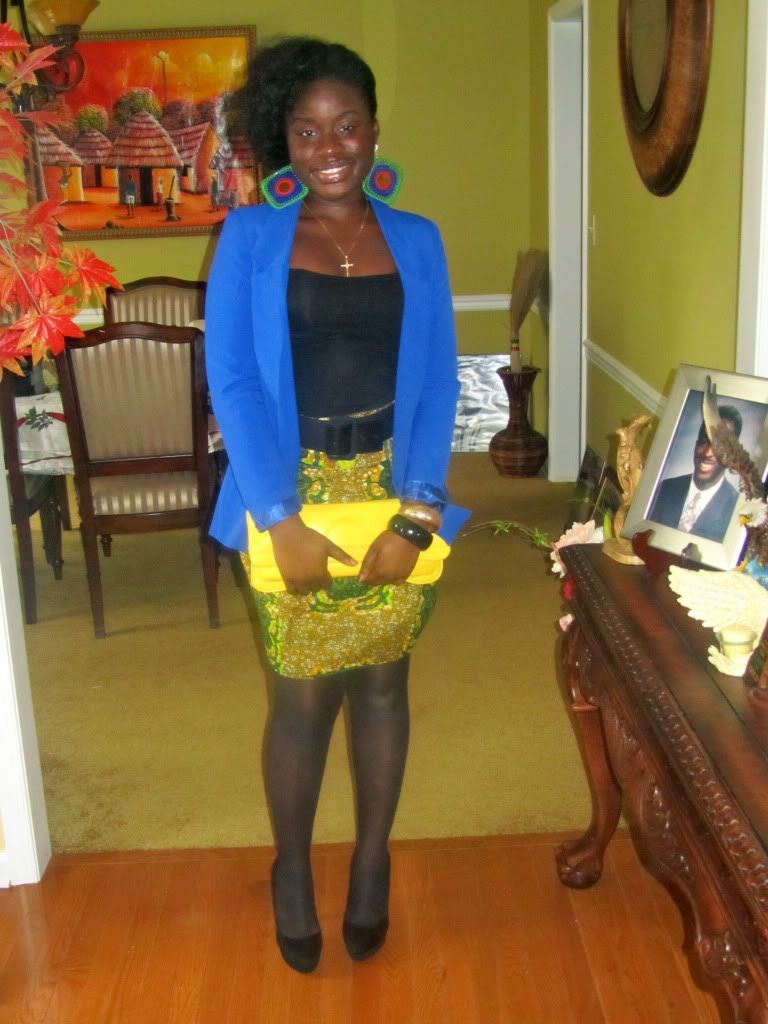 Tell us about your personal style.
I love colors and prints that showcase my skin tone. I love to wear Ghanaian attire because it connects me to my culture and the prints are always so vibrant. I spent a lot of time wearing neutrals, blacks, and grays so I wouldn't draw too much attention to myself...now I want everyone to see me and take notice :-).
Who are your style icons?
I love Grace Jones....she is fierce, extreme, and completely unique, there will never be a duplicate of her. I also enjoy Solange Knowles and Tracee Ellis Ross styles.
Have you ever struggled with s

elf-identity issues because of your complexion? If so what are some things you did to accept yourself for who you are and love yourself?
Yes I did for majority of my childhood and a little bit into my adulthood. I alway
s felt like the darkest person around especially among other black people. I was embarrassed about being dark and having acne, I always felt extremely unattractive. I had a very low self-esteem and I constantly needed validation from someone which resulted in me being in difficult situations. Even when I was told I was beautiful I didn't really believe it. I finally reached a point where I was tired...tired of worrying about what other people thought about how I looked in this and that because of my skin, and tired of not being the best me I could be because of my skin tone. I started to get inspired by books I read like The Skin I'm In by Sharon Flake and so many beautiful women of all colors doing their absolute best. I slowly started to see what others saw in me. It was and still is a journey, loving and accepting yourself completely is not a one day process but it is worth it and you owe it to yourself.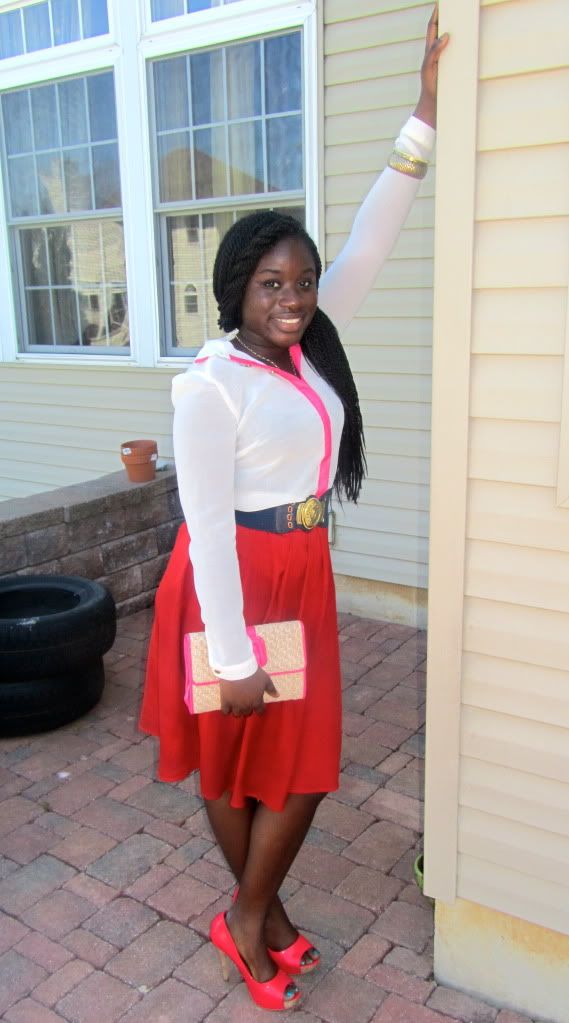 Do you have any advice for other dark-skinned women that are struggling with accepting themselves because of the color of their skin?
My favorite quote is "how you treat yourself is how you treat God, because YOU are the representative of God in your life...Be as good to you as you want to be to God."- Iyanla Vanzant. It really spoke to me because if you think you are less than, not beautiful, not amazing because of your skin color...you are treating yourself and God as if a mistake was made. God doesn't make mistakes. Not loving or accepting yourself is exhausting. Imagine what you could do and be if you used that time wisely. Accept yourself, forgive yourself and others, and move on!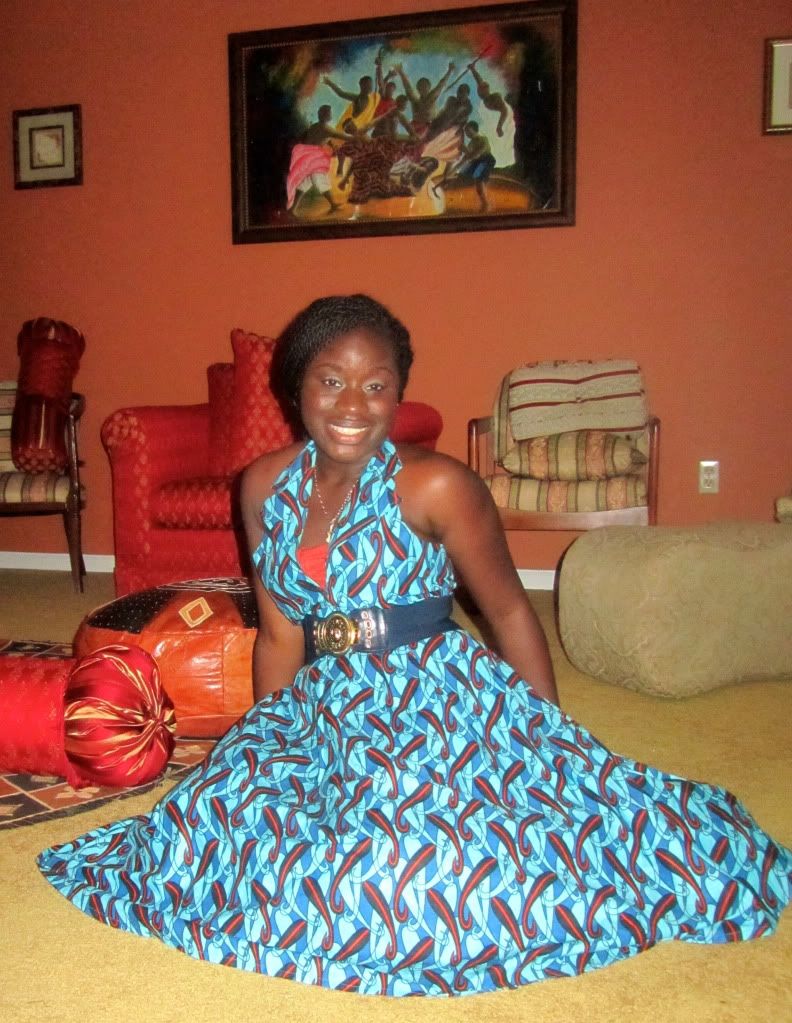 What do you like most ab

out being dark-skinned?
I like that I can wear almost any color, colors radiant
off of my skin tone hence I make anything look fabulous :-). I love that my skin tone is completely unique, and I love the connection it has to my culture and heritage.

Beautiful! Thank you Carly for participating in the series and sharing your story with us. Love that quote from Iyanla Vanzant. It's so powerful! If we don't love ourselves and treat ourselves with respect, its like we're telling God that His creation (us) is not good enough. I too agree that not loving yourself is exhausting. It takes more energy to hate yourself than to love yourself! Once you accept yourself and know your worth you can let go of all the things that are hindering you from reaching your goals. Love yourselves ladies! Don't forget to check out Carly's blog, Hauls And All, and you catch her tweeting, @itsanepiphany.



My dark-skinned ladies, if you have a story that you feel others can benefit from, please don't hesistate to participate in this series. This series is open to all! You dont have to be a blogger, vlogger, etc. Click

here

for more info about the series, or email me at

cherrie.amore@gmail.com

if you are interested in participating in the series.



EMBRACE YOUR BEAUTY.