Hey Luvs,
Hope you all are doing lovely and feeling great! Its Monday so we have another chocolate beauty to feature for the
Dark-skinned Girls Rock!
series! Today we're featuring Omolehinwa (aka Kike) from
Styled By Kalack.
Everybody meet Omolehinwa! Shes an 18 year old full-time student and fashion blogger from Windsor, Canada.
Describe yourself in 3 words: Reserved, analytical and open-minded.
Tell us about your personal style.
A lot of people have called it unique, sophisticated, chic, humongous, simple, comfy, edgy, classy, neo-classic... and many more. The truth is I just go with the flow. My style is definitely dynamic and it depends on how I feel at the moment. I do not try to stick with a particular look or follow all trends enthusiastically.
Who are your style icons? Kim Kardashian and Solange.
Have you ever struggled with self-identity issues because of your complexion? If so what are some things you did to accept yourself for who you are and love yourself?
I actually haven't encountered this problem before. I know there were situations where I was treated a little different, but nothing major. The thing is, I don't let stuff like that get through to me at all. I believe that the first step is to love yourself and accept who you are naturally - this comes very easily to me. I just tell myself that no one has the right to make me feel bad.
Do you have any advice for other dark-skinned women that are struggling with accepting themselves because of the color of their skin?
I learned in a course that no one has/owns power. Power is shared - this means that someone can only have power over you if you give it to them. So if you don't give anyone the power to put you down, they will never be able to.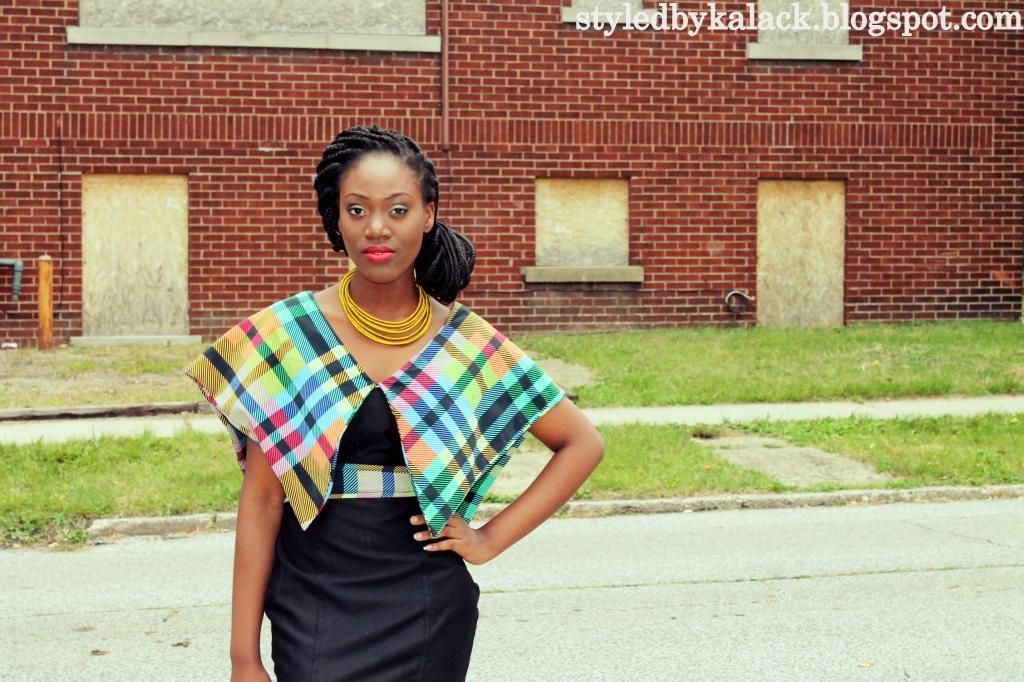 What do you like most about being dark-skinned?
I don't have to worry too much about intense sunburn or getting tanned!
Omolehinwa you are gorge! Thank you for participating in the series. Love how you said that the only way people have power over us is if we allow them. That is so true! Never let people have power over you and make you feel a certain way. You are in charge of your feelings! Dont forget to check out Omolehinwa's blog
Styled By Kalack
and you can catch her tweeting @kiketinuke.
My dark-skinned ladies, if you have a story that you feel others can benefit from, please don't hesistate to participate in this series. This series is open to all! You dont have to be a blogger, vlogger, etc. Click
here
for more info about the series, or email me at
cherrie.amore@gmail.com
if you are interested in participating in the series.
EMBRACE YOUR BEAUTY.