Hey Luvs,
Hope you all are doing lovely and feeling great! I just wanted to share with you guys what I wore on Christmas day. I know from my Holiday Outfit Ideas post that ya'll wanted me to wear this outfit, but since I knew that I would be eating good, I decided to wear pants that allowed more movement lol.
I snagged these oxblood/burgundy leggings last October from H&M for about $14.00. The Fashionista Next Door posted a picture of her rocking them on her Facebook page and I had to get them! I loved the color, zippers, faux leather panels, and detailing. Christmas was the first time that I wore them and they were quite comfortable. The only downside to these pants was that the tags kept sticking out in the back. Next time I wear them, I'm snipping those tags off. Anywho, I paired the leggings with a semi-baggy velvet shirt. I think velvet is so appropriate for the holidays. I loveeeee me some velvet!
Enjoy the photos :).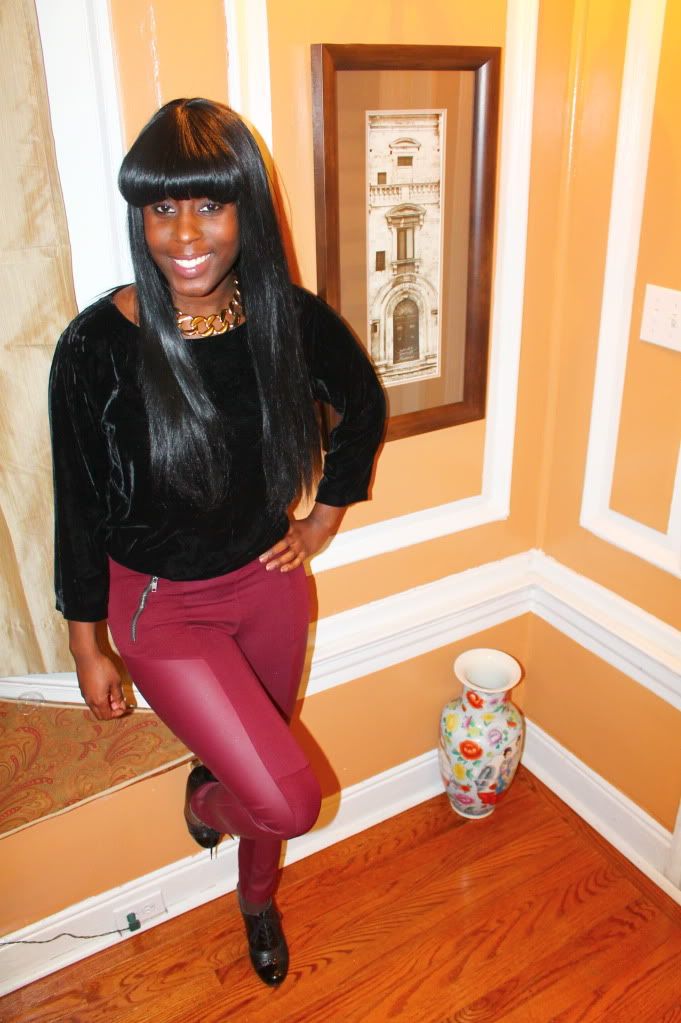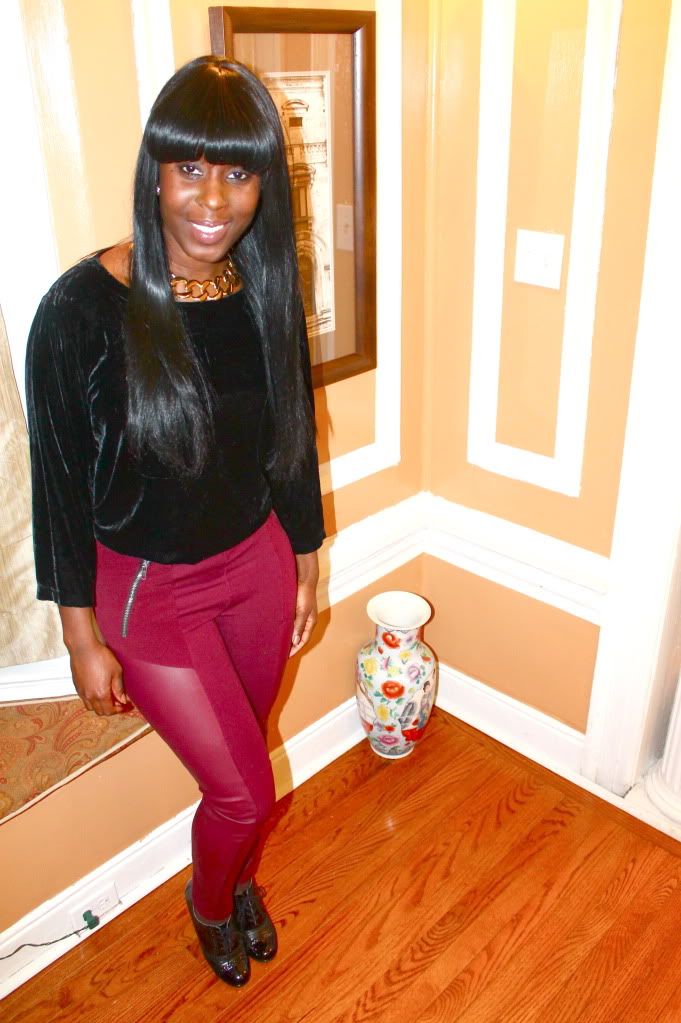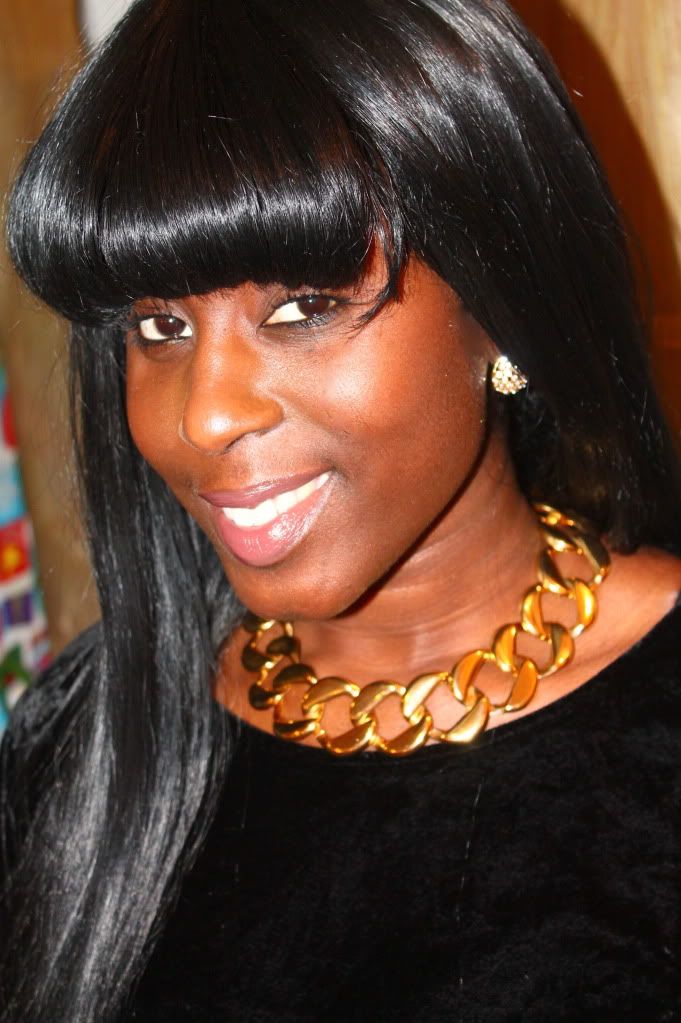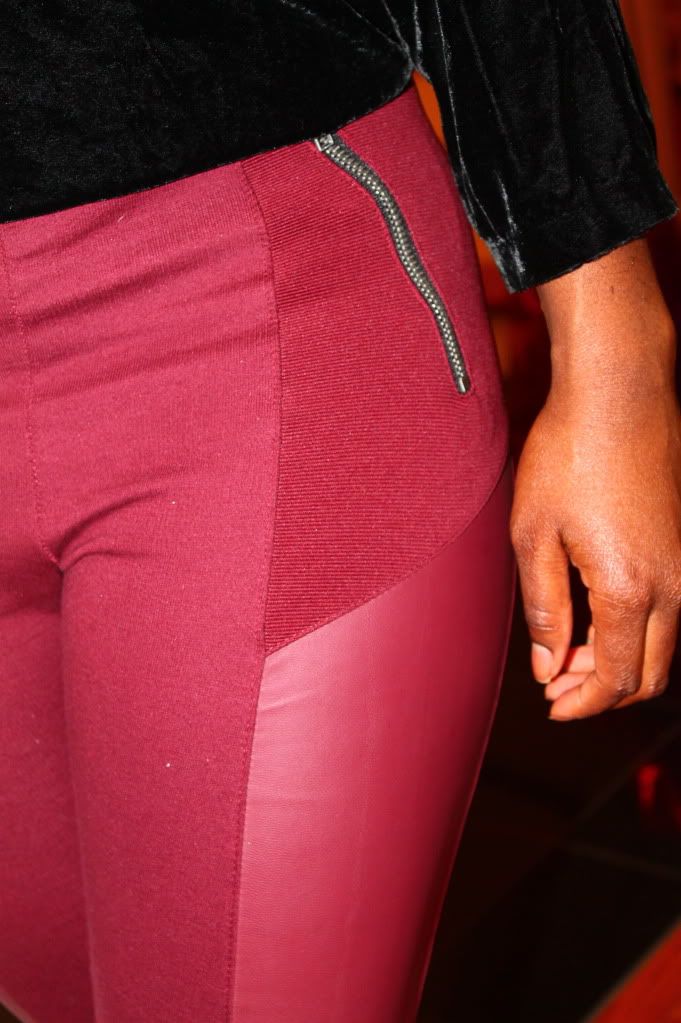 Necklace: Clothing Swap
Earrings: NYC Jewelry District
Oxford Heels: Famous Footwear
Oxblood Panelled Leggings: H&M
Velvet shirt: Thrifted via Housing Works
My Christmas was lovely. I got to spend it with my amazinggg family. It will full of love, laughter, and good times. I still didn't get my iPad though, but its all good lol. Hope you all had a great Christmas and New Year!
|

TWITTER
| LOOKBOOK.NU
| JOIN CHERRIE AMORE|
BLOGLOVIN

|
DARK-SKINNED GIRLS ROCK SERIES|

FACEBOOK

|
SUBSCRIBE TO CHERRIE AMORE BY EMAIL

|
Hope you enjoyed this post!
xoxo
-Cherrie <3
P.S. Giveaway coming soon. Be on the lookout for it!