Hey Luvs,
Hope you all are doing lovely and feeling great! Have any of you ever had a clothing item that haunted you?! You have?? Glad I'm not the only one that did lol! Well that was the case with this dress...it haunted me for a couple of weeks smh. If you have been a reader of CherrieAmore for sometime, you would know that I love love loveeeee leopard print! I have leopard print everything...shoes, bedding, glass coasters, scarfs, phone cases, steering wheel cover lol... you name it, and I probably have it in leopard print. As you all know, one of my goals for this year is to cut down on my shopping, which is why I decided not to get this dress when I spotted it in H&M. It wasn't pricey at all, but I had went for underwear and I made it my business to only get what I intended to...I was trying to exert self-control y'all. When I got home I kept thinking about the dress lol...thinking of how to style it and where I would wear it...the dress just wouldn't leave me alone! When I went back to H&M a couple of weeks later and they still had it in my size, I decided to get it. It was only $17.99, so it didn't make a huge dent in my wallet at all! #MakeTheInexpensiveLookExpensive.
Enjoy the photos.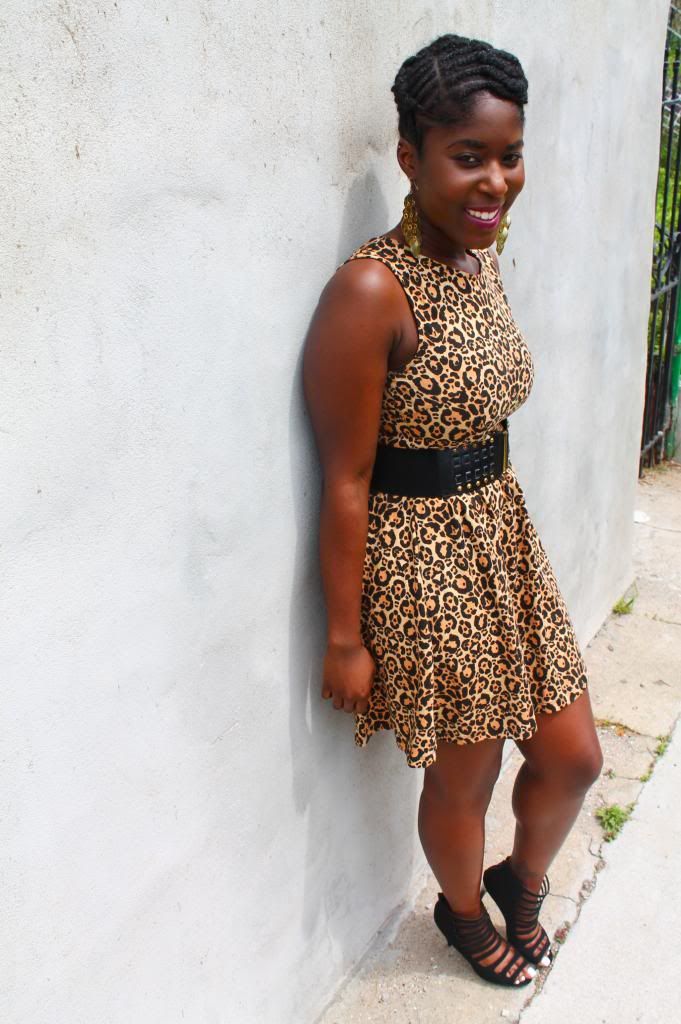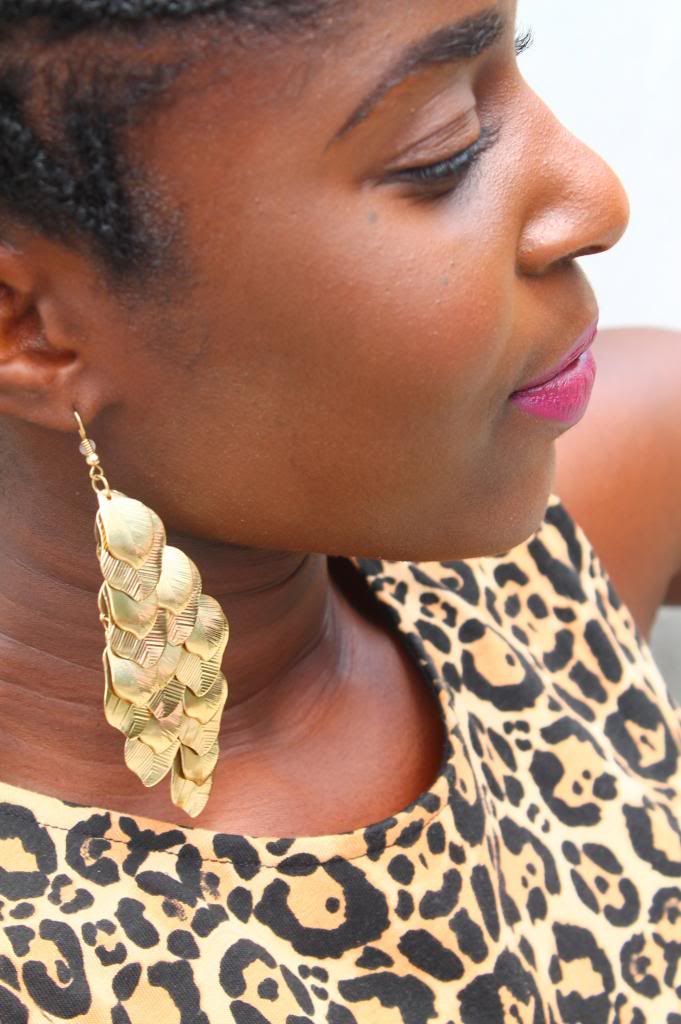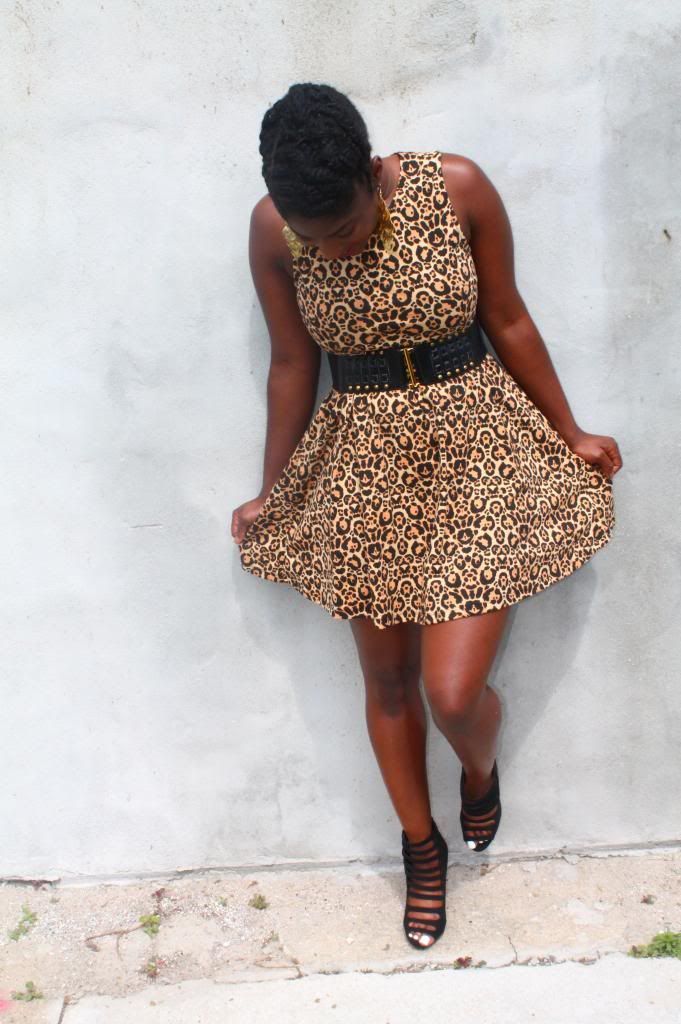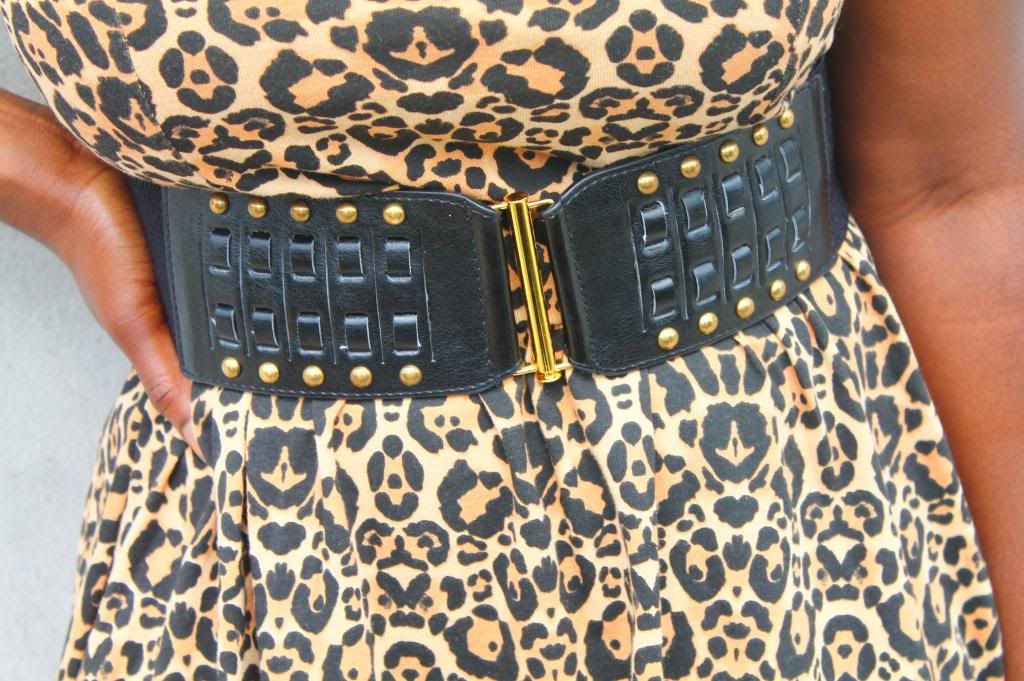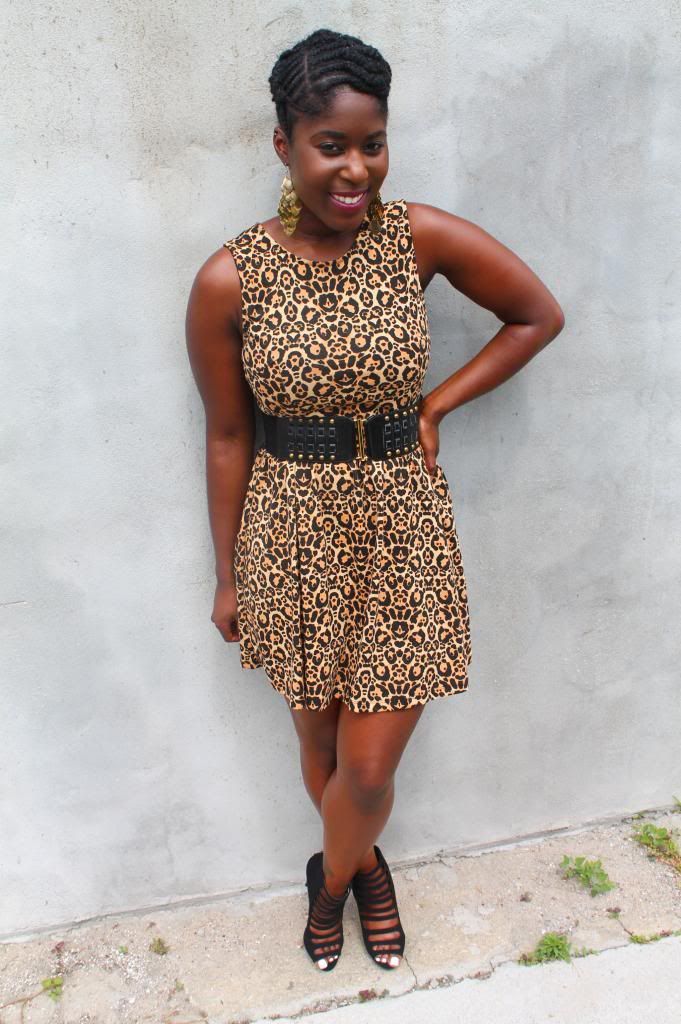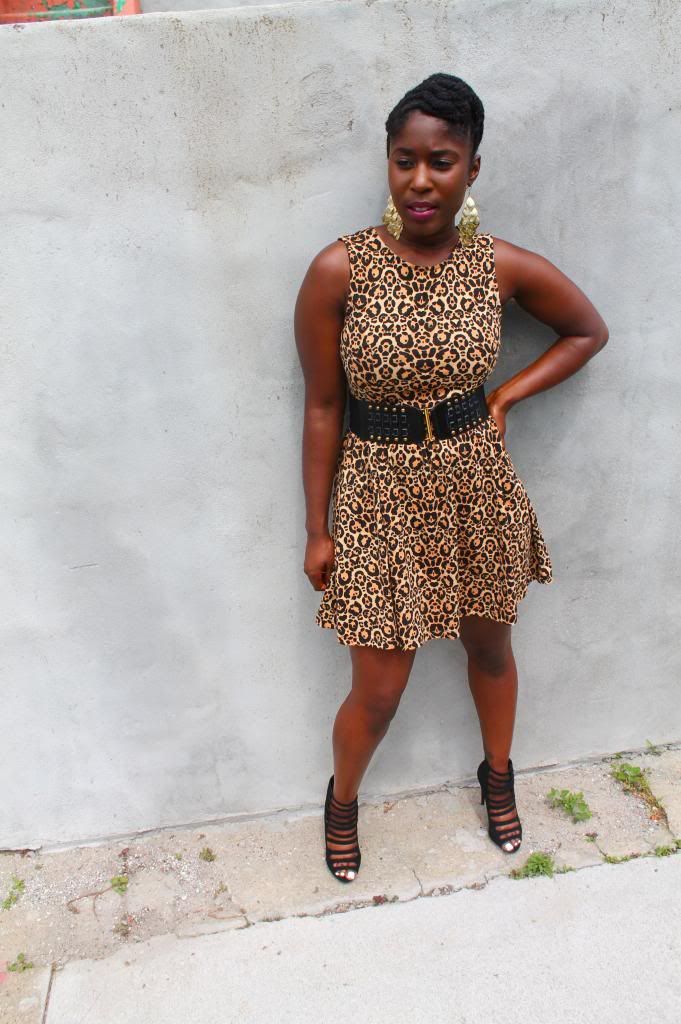 Dress: H&M
Earrings:LBS
Belt: Thrifted via Housing Works
Shoes: Just Fab (Lisbon-buy here)
INSTAGRAM

|
TWITTER
| LOOKBOOK.NU
| JOIN CHERRIE AMORE|
BLOGLOVIN

|
DARK-SKINNED GIRLS ROCK SERIES
|
FACEBOOK
|
SUBSCRIBE TO CHERRIE AMORE BY EMAIL

|
PINTEREST
Hope you enjoyed this post!
xoxo
-Cherrie
P.S. Did you know:
I have a blog store!! Yes I do!! Click here to check it out and see if anything tickles your fancy!
I'm on Instagram. My username is MsCherrieAmore. Follow me for fashion inspiration, beauty, outfit pictures, and randomness lol. Click here to check out my profile.