Hey Luvs,
Hope you all are doing lovely and feeling great! I'm sooooo happy that the weather is finally warming up in the Northeast! Yesssss to Spring!! I pray that Mother Nature will be nice to us and that the cold temperatures won't return until Fall. *crosses fingers*

Anywho, me and one of my girls went out to dinner last weekend and I wanted to look cute but not overdo it. I also wanted to wear something that embraced the warmer temperature. I came up with this "Easy Breezy" and very budget friendly look! I purchased the pants from Forever 21 sometime last year for $15.00. I loved the fit so much that I purchased them in multiple colors. You've already seen the oxblood version in this post and the olive version in this post. The blouse I'm rocking was thrifted from Housing Works for $0.50 and is actually oversized and full-length, but I knotted it in the back to form a makeshift crop top! I love turning my clothes into versatile pieces so that I could get extra wears and more outfit combinations out of them. The denim jacket is also thrifted from one of my favorite thrift stores, Savers, and if you follow me on Instagram (@MsCherrieAmore) the shoes should look familiar to you :)!

Enjoy the photos! :)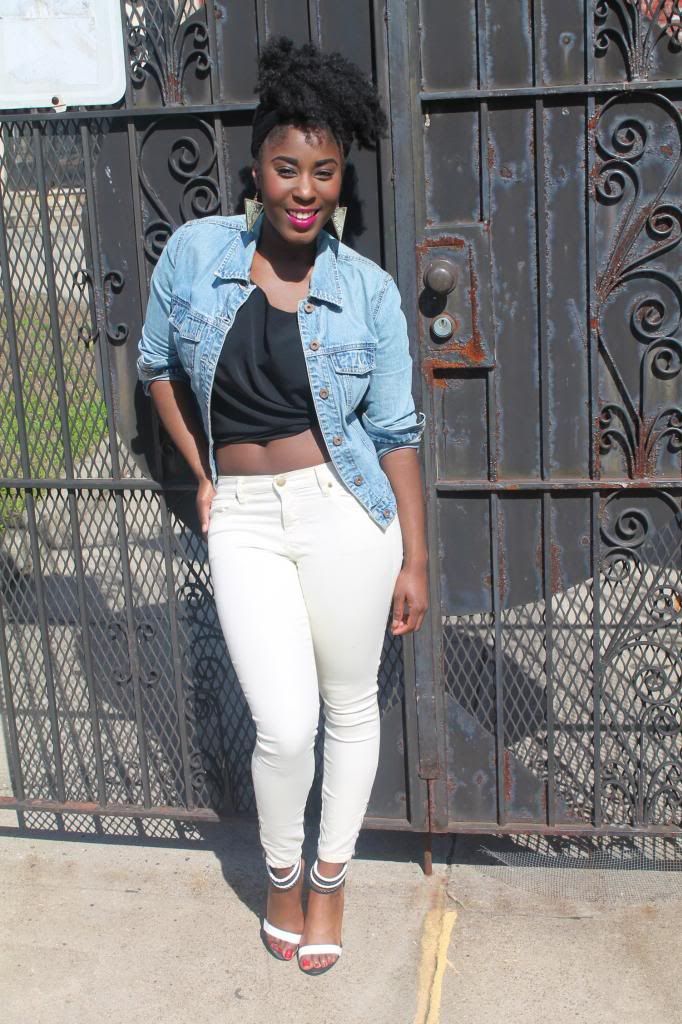 Continue Reading Below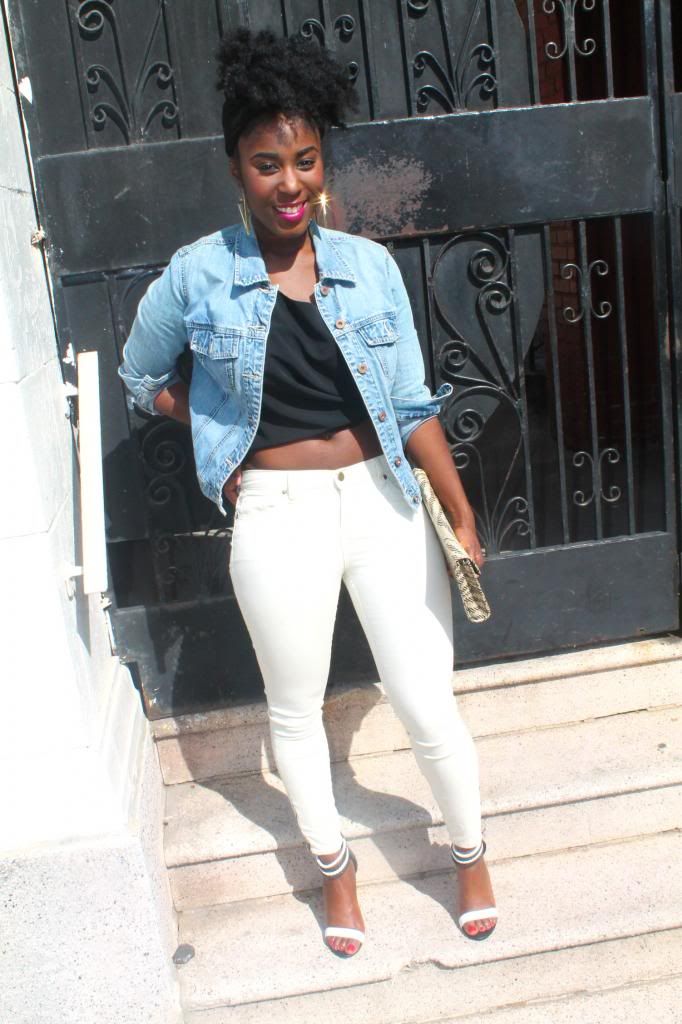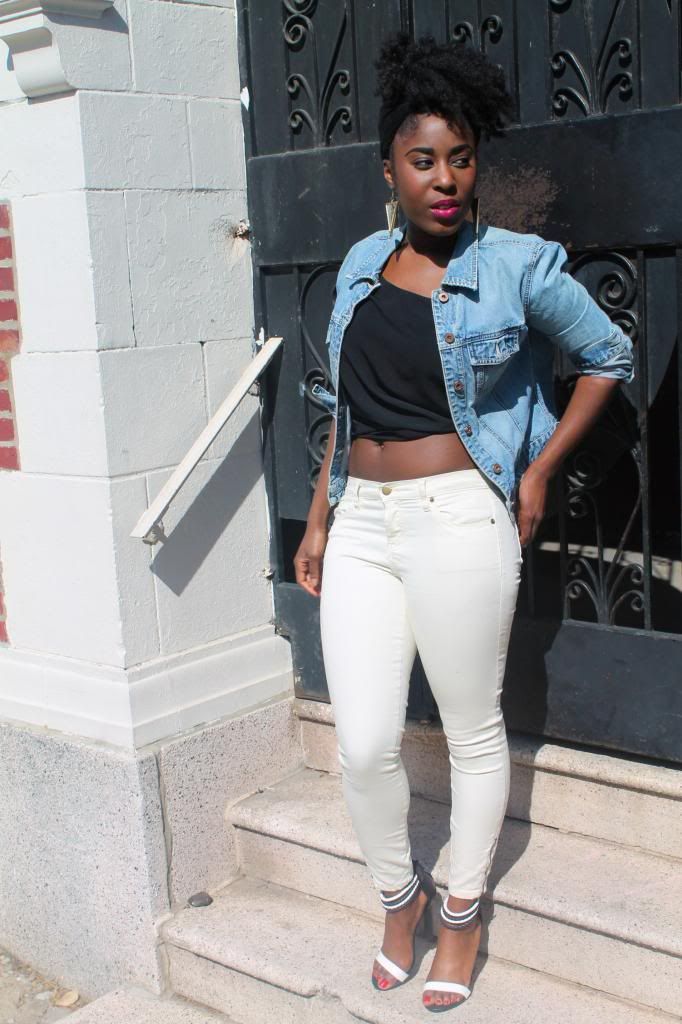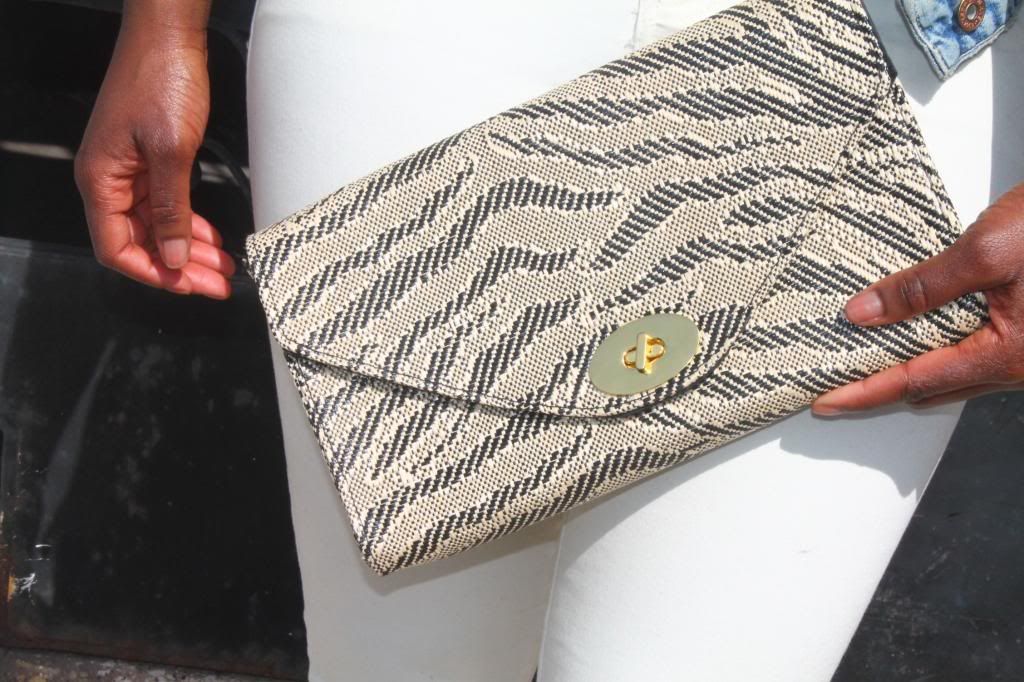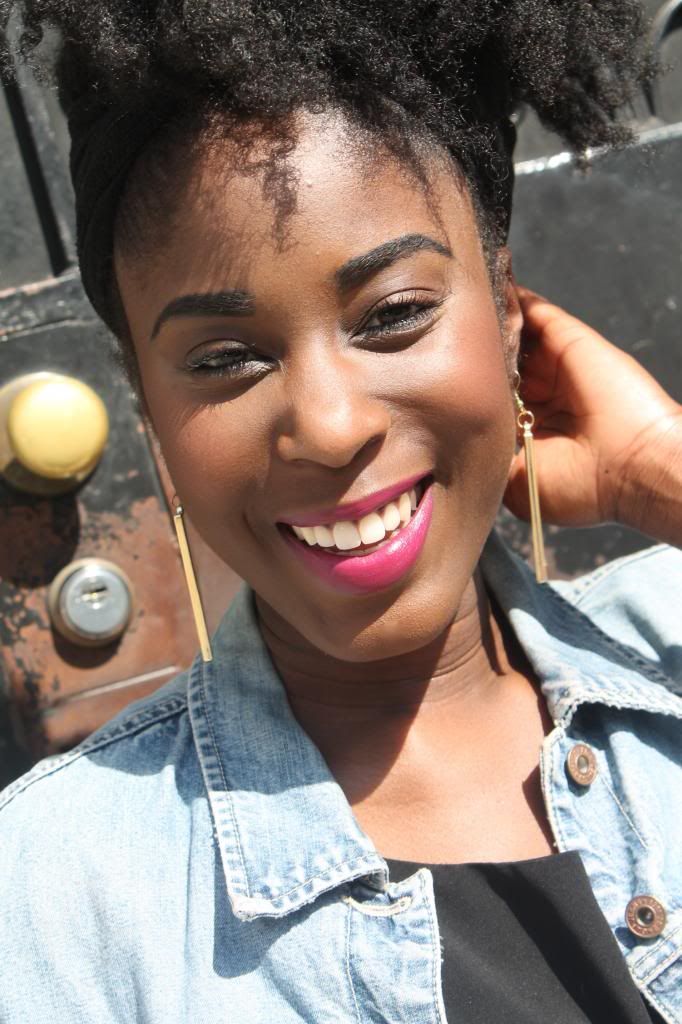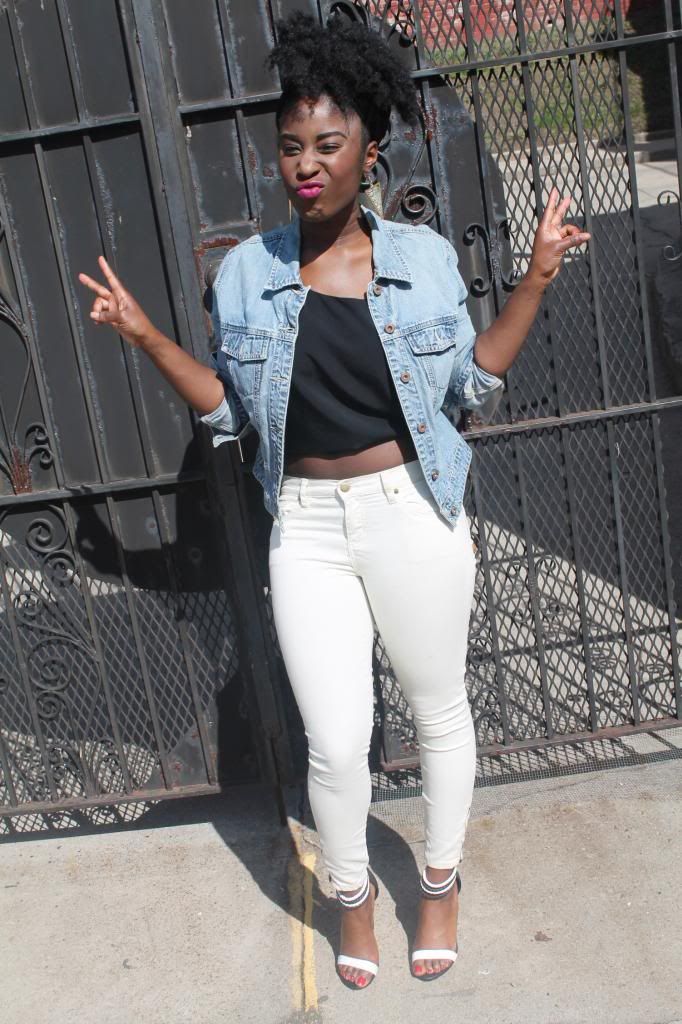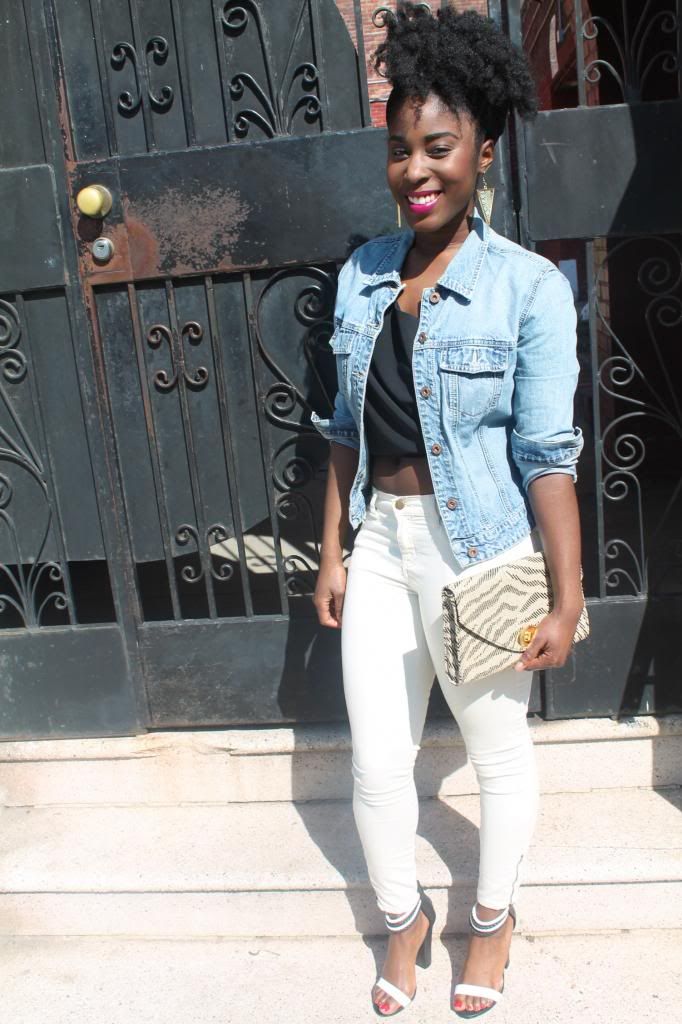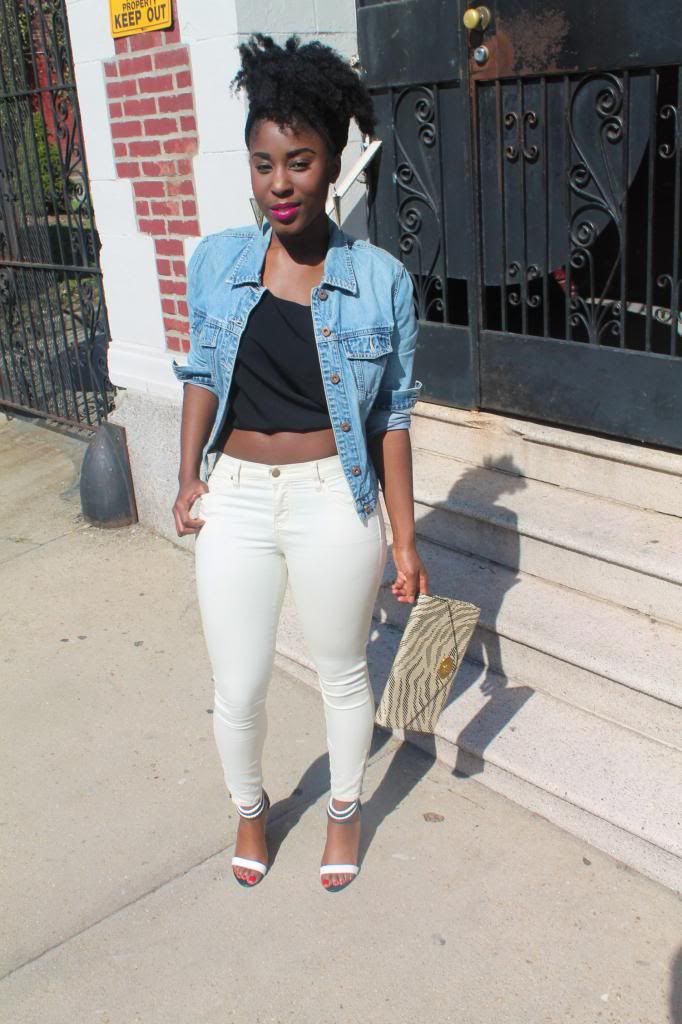 Outfit Details
Earrings: LBSS
Head Scarf: Rainbow
Patterned Clutch: H&M
Cropped Jeans: Forever 21
Blouse: Thrifted via Housing Works
Denim Jacket: GAP- Thrifted via Savers
Shoes: Michael Antonio-July (buy here)
Lip Color: Rimmel London Moisture Renew Lipstick "As You Want Victoria" (buy here)
topped with NYX Soft Matte Lip Cream- Prague (buy here)
Shop my look below!
Don't forget to follow CherrieAmore on: