Hey Luvs,
Hope you all are doing lovely and feeling great! So--do you remember the jeans that I revamped from my D.I.Y Distressed & Tapered Denim Tutorial? I decided to style them a couple of weekends ago. I was going for a dressy-relaxed kind of look. I am really loving these jeans and I can't wait to style them more this spring and summer. I will also be posting some other jeans that I revamped on the blog, so stay tuned for them!


Enjoy the photos!
Continue Reading Below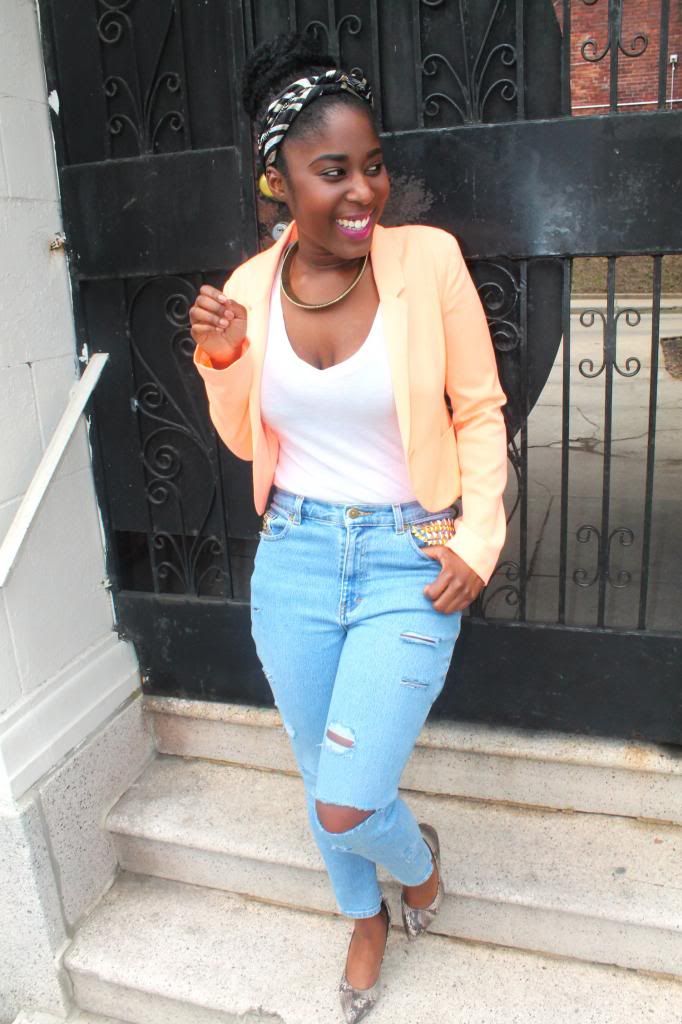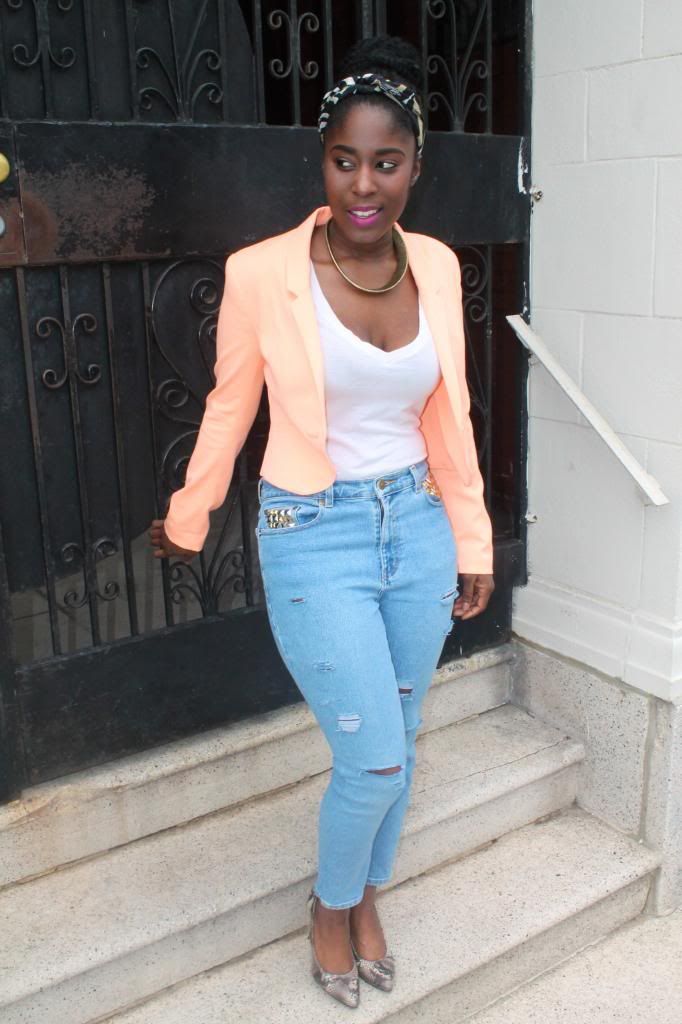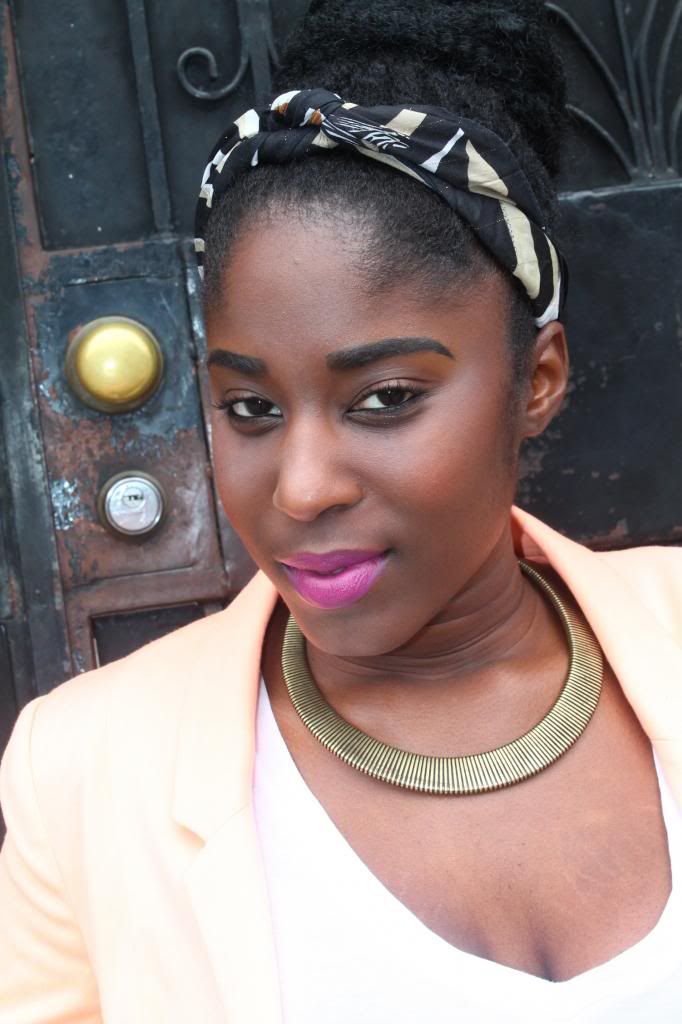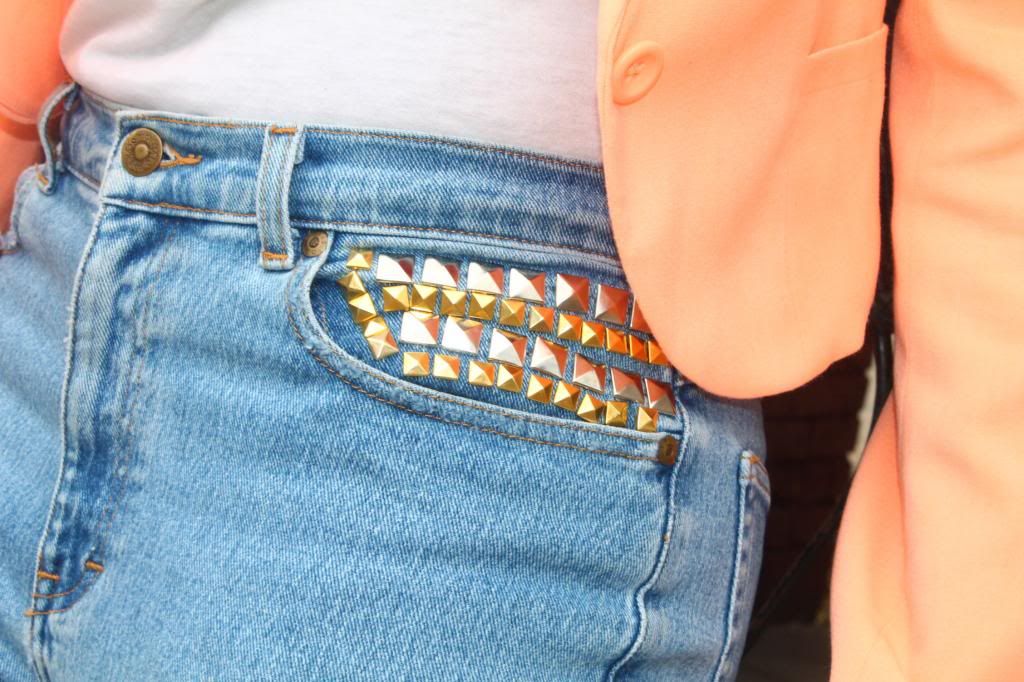 Outfit Details
Blazer: H&M
Snakeskin Heels: Target
Head Scarf: American Apparel
White Tee & Necklace: Forever 21
Jeans: Thrifted & Distressed (see tutorial here)
Shop the look below!
Don't forget to follow CherrieAmore on: